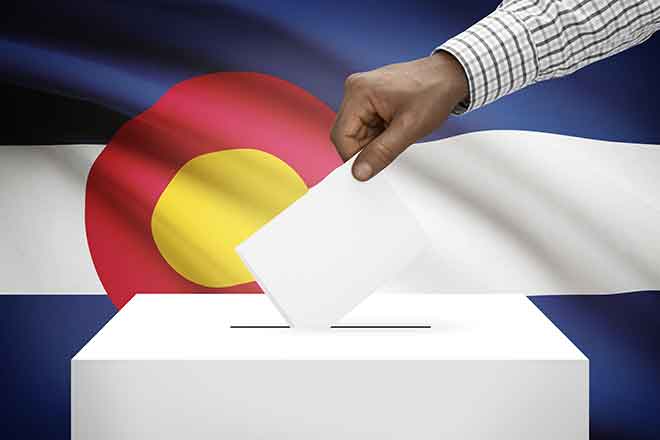 Published
Friday, October 16, 2020
(The Center Square) - More than 300,000 ballots in Colorado already have been returned with just weeks to go before the November 3 election.
The Colorado Secretary of State's Office said Thursday that 300,795 ballots have been returned as of Wednesday night. Ballots began going out to voters last Friday.
Secretary of State Jena Griswold said the state's "seeing record turnout."
"As of yesterday, over 300,000 Coloradans have voted, which is 24 times more than at this point in 2016," she tweeted Thursday.
Of the returned ballots, 139,382 were from registered Democrats, 57,779 were from registered Republicans, and 100,801 were unaffiliated, according to data from the office.
Magellan Strategies, a Republican-affiliated polling firm, said it expects "incredibly high turnout" for the general election, as indicated by initial ballot returns.
The polling firm noted in a report that Republicans were trailing Democrats and unaffiliated voters in returning ballots early.
"While there is no reason right now to suspect that Republican turnout will be depressed, with every day that goes by that this trend continues it will be worrisome for Republican candidates," Magellan's Ryan Winger wrote.
Winger said Democrats' ballot returns so far indicate "the party is banking votes early, which will allow them to target lower propensity voters in the later days of the campaign." He also noted that Republicans trailing unaffiliated voters "compared to past cycles is very unusual."
"It shows that 2018 was not an anomaly - Colorado's Unaffiliated voters are engaging and showing up to vote and make their voice heard," he said.
Winger said the COVID-19 pandemic and each party's views on mail-in voting are "having some effect on these numbers as ballots come in."
"Democrats are proud to vote by mail, to show President Trump in their own small way that mail ballots are safe, secure and effective. Republicans may be waiting to cast their vote in person," he added. "Time will tell."