Image
10,000 Coloradans could lose jobs during national debt default, report says
(Colorado Newsline) The federal government is heading towards a potential default as leaders in Washington, D.C., fail to reach an agreement over the country's debt limit, and the economic disruption that would follow could impact Coloradans. Economists in a recent report estimated thousands of Coloradans could lose their jobs even during a short-term national debt default.
Treasury Secretary Janet Yellen warned that the country could be unable to pay its bills as early as June 1 if Congress doesn't authorize more borrowing. President Joe Biden and House Speaker Kevin McCarthy have been working to reach a deal to prevent a federal default — commonly said to be the first in history — but it is unclear when or how that will happen.
Image
While Republicans want spending cuts in exchange for raising the debt limit, Democrats want to raise the debt limit without making the payment of national bills dependent on political choices regarding future spending.
Colorado's congressional Democrats lay the responsibility for a potential default on Republicans.
"The only group in Washington threatening a default are House Republicans, no one else," Rep. Joe Neguse, a Democrat who represents Colorado's 2nd Congressional District, said during a press conference last week. "House Democrats from Day One have made clear our obligation to pay our bills, to do the right thing by the American people, and prevent a disastrous default. Speaker McCarthy and House Republicans have taken the exact opposite approach. They have manufactured a crisis."
Image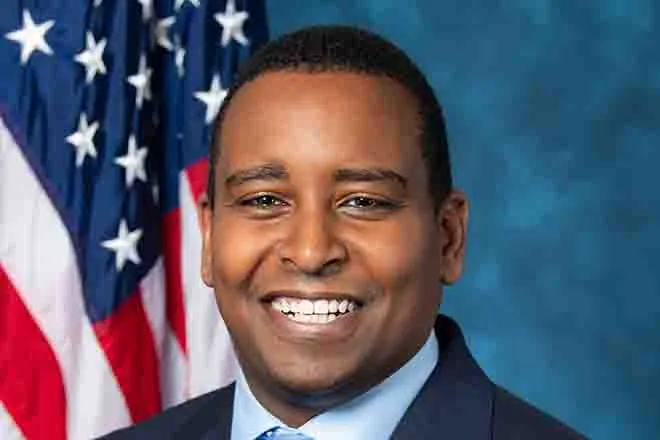 In Colorado, Treasurer Dave Young, a Democrat, said a federal default is not a worry for his office's ability to meet the state's obligations in the short term.
"I'm not concerned here in the state of Colorado. Ever since the pandemic hit and the economic landscape globally became rocky, we've been very conservative in our planning. We've been preparing for lots of different eventualities, and this is one of them," he said.
The state's investments, Young said, are not risky.
"We're not changing our strategies," he said. "We're well funded to meet our obligations months into the future."
He said the threat of default is not a question of whether the country has the money to pay its bills, but is rather a political fight over spending authority.
Still, there could be some impacts to Colorado residents during a federal default.
Image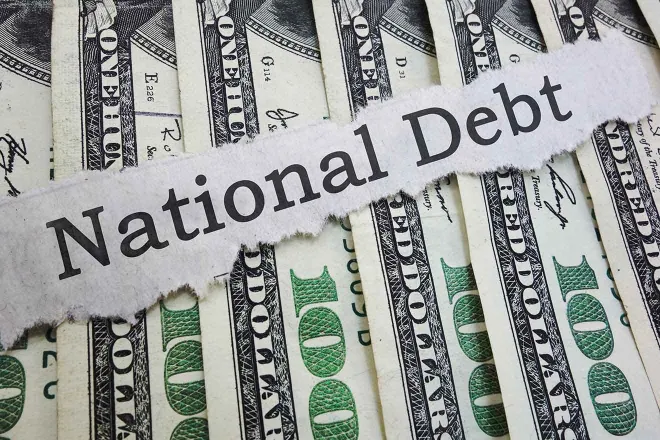 In a scenario where lawmakers allow a default to occur for less than a week before finding a solution, about 10,000 Coloradans could lose their jobs, according to economists at Moody's Analytics in a May report. They estimate the "X-date" — when the country wouldn't be able to pay its bills — is June 8, a week after Yellen's prediction. In a darker scenario with a prolonged breach, Moody's estimated that over 55,000 Coloradans lose their jobs by the third quarter of this year.
That's compared to a high of nearly 68,000 potential lost jobs in California and low of 300 lost jobs in Alaska during a short breach. Among all states, Colorado falls roughly in the middle of the pack. States that have high employment at federal installations, like national laboratories and military bases, are the most vulnerable to economic fallout.
A federal default could also undermine the country's ability to pay out government benefits such as Social Security, Medicare, Medicaid, SNAP and veterans benefits.
"There may be, in the near term, rockiness for people. We hope that doesn't happen, but it certainly might," Young said. "I don't want to minimize — while I'm not concerned specifically for the state of Colorado's operations … but we do know it has implications for people."
His advice for Coloradans is to find ways to start or increase savings and consult professionals when making major financial decisions.
"Don't panic, but pay attention and plan," he said.
Colorado Newsline is part of States Newsroom, a network of news bureaus supported by grants and a coalition of donors as a 501c(3) public charity. Colorado Newsline maintains editorial independence. Contact Editor Quentin Young for questions: info@coloradonewsline.com. Follow Colorado Newsline on Facebook and Twitter.