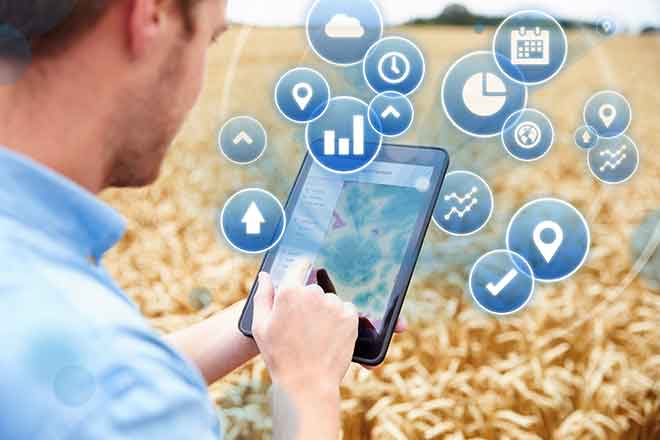 Published
Wednesday, May 12, 2021
Isolated to heavy moisture was received in some areas last week, according to the Mountain Region Field Office of the National Agricultural Statistics Service, USDA.
Several northeastern counties received moisture and experienced cool temperatures last week, slowing fieldwork and crop emergence. Received moisture greatly benefitted non-irrigated crop and pasture conditions. Concerns remained for poorer winter wheat stands due to prior dryness and wind. A county report noted corn planting remained behind as did sorghum and millet progress due to wet weather. Livestock producers continued processing stock in preparation for summer grazing, but county reports noted native grass growth was slow and producers continued to delay turnout.
East central counties also received moisture several days last week, boosting soil moisture supplies and improving native pasture condition.
Southwestern counties continued to experience severe to exceptional drought conditions, according to the latest U.S. Drought Monitor report. Welcome moisture was received in areas of the Grand Valley according to county reports, but westernmost areas received little. High winds were also reported.
In the San Luis Valley, moisture was received followed by warmer weather which aided barley emergence and cool season native grass growth. Potato planting also advanced quickly last week and barley planting was nearly complete. County reports noted high winds continued to cause issues for seeded barley and some damage was noted. Overall conditions in the area remained dry.
In southeastern counties, isolated moisture was received but conditions remained very dry. Corn planting continued and producers were preparing to cut alfalfa. Concerns remained for winter wheat in the district.
As of May 6, 2021, snowpack in Colorado was 69 percent measured as percent of median snowfall. The Southwest and San Luis Valley were 47 and 52 percent, respectively.
Stored feed supplies were rated 26 percent very short, 26 percent short, 47 percent adequate, and 1 percent surplus.
Sheep death loss was 1 percent heavy, 78 percent average, and 21 percent light.
Cattle death loss was 64 percent average and 36 percent light.
CROP AND LIVESTOCK PROGRESS

Commodity

Current week

Previous week

Previous year

5-year average

(percent)

(percent)

(percent)

(percent)

Barley

Planted

91

82

96

92

Emerged

68

55

77

65

Corn

Planted

41

26

48

36

Emerged

5

--

8

5

Onions

Planted

59

29

51

76

Potatoes inside San Luis Valley

Planted

62

30

76

52

Potatoes outside San Luis Valley

Planted

54

36

50

68

Emerged

3

--

4

12

Proso Millet

Planted

1

--

7

NA

Sugarbeets

Planted

56

36

53

77

Emerged

9

--

9

29

Winter wheat

Jointed

71

61

63

70

DAYS SUITABLE FOR FIELDWORK AND SOIL MOISTURE CONDITION

Current week

Previous week

Previous year

5-year average

Days suitable for fieldwork

5.4

5.7

6.5

5.2

Topsoil moisture

(percent)

(percent)

(percent)

(percent)

Very short

14

19

20

9

Short

29

33

32

16

Adequate

54

46

48

70

Surplus

3

2

--

5

Subsoil moisture

Very short

30

34

16

7

Short

34

38

27

18

Adequate

36

28

57

73

Surplus

--

--

--

2

CROP, LIVESTOCK, PASTURE AND RANGE CONDITION

Commodity

Current week

Previous week

Previous year

5-year average

(percent)

(percent)

(percent)

(percent)

Alfalfa hay

Very poor

--

3

3

NA

Poor

5

5

8

NA

Fair

23

23

22

NA

Good

55

54

58

NA

Excellent

17

15

9

NA

Barley

Very poor

1

NA

--

--

Poor

6

NA

1

1

Fair

30

NA

18

17

Good

49

NA

57

56

Excellent

14

NA

24

26

Pasture and range

Very poor

23

25

14

6

Poor

26

27

15

11

Fair

43

37

30

28

Good

8

11

41

50

Excellent

--

--

--

5

Winter wheat

Very poor

12

14

19

6

Poor

18

17

19

12

Fair

42

37

27

27

Good

25

28

33

46

Excellent

3

4

2

9

Livestock

Very poor

3

3

--

--

Poor

8

7

4

3

Fair

26

31

20

16

Good

55

52

67

72

Excellent

8

7

9

9