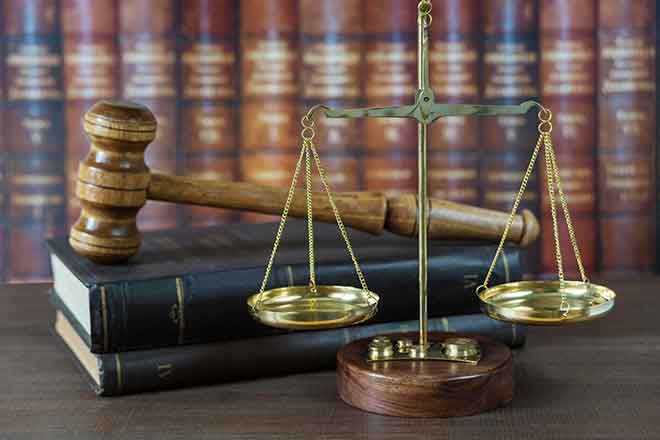 Published
Wednesday, September 13, 2023
BEFORE THE ENERGY AND CARBON MANAGEMENT COMMISSION OF THE STATE OF COLORADO
IN THE MATTER OF THE APPLICATION OF CAERUS PICEANCE LLC PURSUANT TO RULE 502.b. FOR A VARIANCE TO RULES 303, 304, 306 AND 307 ONLY AS THEY APPLY TO THE CONSTRUCTION OF TWO ACCESS ROADS FOR OPERATIONS IN THE UNNAMED FIELD, RIO BLANCO COUNTY, COLORADO)
CAUSE NO. 1
DOCKET NO. 230900279
TYPE: VARIANCE
NOTICE OF HEARING
Caerus Piceance LLC (Operator No. 10456) ("Applicant"), filed an Application for a Rule 502.a Variance from Rule 303, 304, 306, and 307 Oil and Gas Development Plan only as they apply to the construction of two access roads located in the below-described lands (the "Application Lands"). This Notice was sent to you because the Applicant believes you may be an interested party in the Application Lands.
APPLICATION LANDS
Township 1 South, Range 97 West, 6th P.M.
Section 21: Portions of the SE1/4NE1/4 and E1/2SE1/4
Section 22:Portions of the SW1/4NW1/4 and SW1/4
Section 27:Portions of Lots 3 and 4
DATE, TIME, AND LOCATION OF HEARING
(Subject to change)
The Commission will hold a hearing on the above referenced docket number at the following date, time, and location:
Date: September 27, 2023
Time: 9:00 a.m.
Place: Colorado Energy and Carbon Management Commission
The Chancery Building
1120 Lincoln Street, Suite 801
Denver, CO 80203
PETITIONS
DEADLINE FOR PETITIONS BY AFFECTED PERSONS: September 18, 2023
Any interested party who wishes to participate formally must file a written petition with the Commission no later than the deadline provided above. Please see Commission Rule 507 at https://ecmc.state.co.us/#/home, under "Regulation," then select "Rules." Please note that, under Commission Rule 510.l, the deadline for petitions may only be continued for good cause, even if the hearing is continued beyond the date that is stated above. Pursuant to Commission Rule 507, if you do not file a proper petition, the Hearing Officer will not know that you wish to formally participate in this matter and the date and time of the hearing may change without additional notice to you. Parties wishing to file a petition must register online at https://oitco.hylandcloud.com/DNRCOGExternalAccess/Account/Login.aspx and select "Request Access to Site." Please refer to our "eFiling Users Guidebook" at https://ecmc.state.co.us/documents/reg/Hearings/External_Efiling_System_Handbook_December_2021_Final.pdf for more information. Under Commission Rule 508, if no petition is filed, the Application may be approved administratively without a formal hearing.
Any Affected Person who files a petition must be able to participate in a prehearing conference during the week of September 18, 2023, if a prehearing conference is requested by the Applicant or by any person who has filed a petition.
ADDITIONAL INFORMATION
For more information, you may review the Application, which was sent to you with this Notice. You may also contact the Applicant at the phone number or email address listed below.
In accordance with the Americans with Disabilities Act, if any party requires special accommodations as a result of a disability for this hearing, please contact Margaret Humecki at Dnr_ECMC_Hearings_Unit@state.co.us, prior to the hearing and arrangements will be made.
ENERGY AND CARBON MANAGEMENT COMMISSION OF THE STATE OF COLORADO
By /s/ Mimi C. Larsen, Commission Secretary
Dated: September 7, 2023
Caerus Piceance LLC
c/o Jamie L. Jost
Kelsey H. Wasylenky
Jost Energy Law, P.C.
3511 Ringsby Court, Unit 103
Denver, Colorado 80216
(720) 446-5620