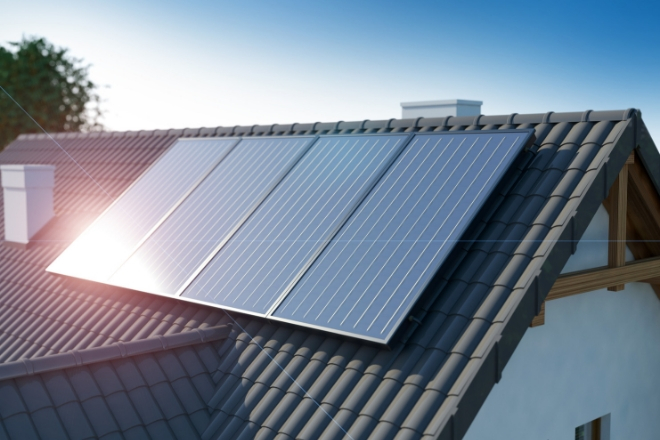 Published
Tuesday, March 12, 2019
There has never been a better time to invest in solar energy.
Solar energy refers to the process of converting sunlight into electricity using solar thermal panels. By installing these panels in your home, you can decrease you carbon footprint while potentially saving thousands of dollars on your energy bill over time.
Fortunately, switching to this renewable energy source is more attainable than ever as solar panel installation costs have decreased by 70 percent over the past decade. Solar energy is especially popular in Colorado, which ranked 11th in the nation for installed solar capacity in 2016. Help increase the state's ranking by learning how to install solar panels in your home.
General Site Visit
Before any contracts are signed, an installer will evaluate your property's system size, roof type, and amount of shade. After this visit, you will sign your solar contract.
Engineering Site Visit
Next, you will have an engineer evaluate your property's electrical status. They will ensure that your home is compatible with the new energy system and determine if your roof is structurally sound. If it is not, you can consider alternative options, such as ground mount solar installations and community solar gardens.
Documentation and Permits
Paperwork will include applying for state and federal solar incentives, as well as building permits. Your installer will fill out the majority of these documents.
Placing Your Equipment Order
Since you already determined which equipment your system will include before you signed your contract, all you have to do is decide which brand of solar panels and inverters you want. After you have assessed your options with your installer, you are ready to order your equipment.
Installation
Once your paperwork has been approved and your equipment has arrived, your solar installer will set up the panels. This process typically takes around one to three days, depending on the size of your system.
Inspection and Approval
A government representative from your town and a representative from your electric company must inspect and approve your system before you are able to connect your panels to the electric grid. The inspections will confirm that the installation meets standard electrical and roof codes. After passing both examinations, your panels will go live and your system will be connected to the grid.
The complete process of installing solar panels in your home can take anywhere from one to three months. While it may seem like a big investment, most people break even on installation costs within seven years. Since the systems typically last 20-25 years, you could end up saving thousands on your energy bill--not to mention doing a lot of good for the environment.