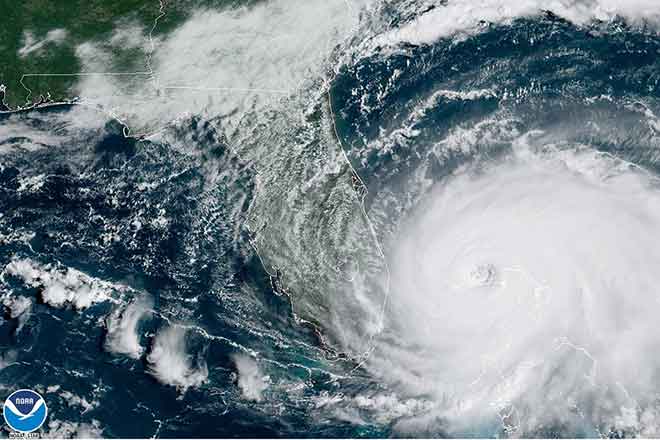 Published
Tuesday, August 31, 2021
Casey Harper | The Center Square
(The Center Square) - President Joe Biden met virtually Monday with mayors and governors in areas hit hard by Hurricane Ida to discuss the response and the breadth of the damage caused by the Category 4 hurricane.
Ida slammed into Louisiana's coast Sunday with 150 mph winds near Port Fourchon on the 16th anniversary of Hurricane Katrina.
Although media reports indicated 1 million customers were without power, Louisiana Governor John Bel Edwards said in the meeting the number was closer to 2 million.
"Of course, we are trying to prioritize restoration so that our hospitals come back up first," Edwards said. "Generators typically fail after some period of time. We want to get them back up first, and, in the meantime, we already have the corps of engineers on the ground identifying additional generators that we can bring to these hospital locations so that should we have a failure before power is restored, we will be able to switch them over. They are working extremely hard on that."
At least one person has been reported killed by the storm as more than 5,000 National Guard troops have been activated to respond to the crisis.
"We know Hurricane Ida had the potential to cause massive, massive damage, and that's exactly what we saw," Biden said. "We already know that there's been one confirmed death, and that number is likely to grow."
Biden said the American Red Cross along with states have opened 50 shelters for those who lost their homes and provided 200 generators.
"For a time, Ida caused the Mississippi River to literally change its direction, and some folks are still dealing with the storm surge and flash flooding" Biden said. "There are roads that are impassable due to debris and downed power lines. We need people to continue to shelter-in-place if it is safe for them to do so."
The domestic issues come as Biden continues to take heat for his handling of the U.S. withdrawal of troops from Afghanistan. He met with his national security team on Afghanistan on Monday morning, pivoting to the hurricane damage in the afternoon. Multiple terror attacks and a U.S. drone strike that killed several civilians have fueled more criticism of Biden, who has pledged to complete the evacuations by Tuesday.
"The 13 service members that we lost were heroes who made the ultimate sacrifice in service of our highest American ideals and while saving the lives of others," Biden said in a statement over the weekend. "Their bravery and selflessness has enabled more than 117,000 people at risk to reach safety thus far."