Image
Biden signs $1.7 trillion omnibus spending bill
(The Center Square) – President Joe Biden signed a $1.7 trillion omnibus package Friday, the same day the House voted to pass the bill.
The Senate passed the mammoth piece of legislation Thursday, 12 appropriations bill wrapped into one, which funds the government through September and avoids a government shutdown at midnight Friday.
Several Republicans mounted a resistance to the bill, but it was not enough. Lawmakers on the right argued for a temporary funding measure to keep the government running until the new Congress took over, where Republicans will control the House.
Image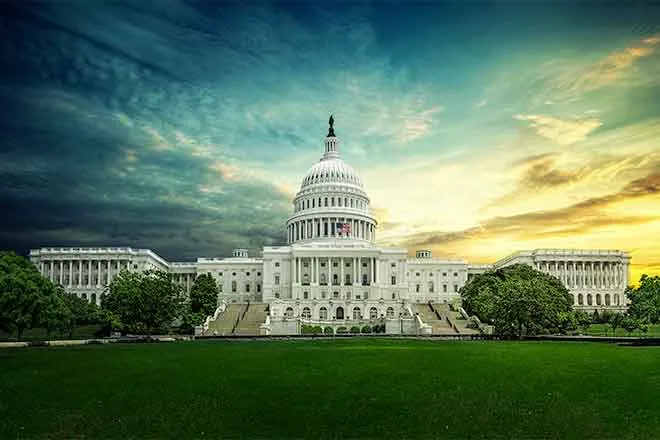 Key points of contention included $45 billion in Ukraine funding and a string of controversial spending measures.
"And, of course, $1,438,000,000 for membership in global multilateral organizations, including the UN. The word 'salmon' appears 48 times in the bill. $65 million for salmon? Seems fishy," Rep. Dan Bishop, R-N.C., wrote in a string of Tweets that went viral. "On a more sinister note, here's at least $575 million for 'family planning' in areas where population growth 'threatens biodiversity.' Malthusianism is a disturbing, anti-human ideology that should have ZERO place in any federal program."
Title 42 was also front and center in the debate. The Trump-era immigration provision allowed border officials to expel illegal immigrants in the name of preventing the spread of COVID into the U.S. That policy was set to expire Wednesday before the Supreme Court gave it a temporary extension while they review a legal challenge to that expiration which came from a coalition of states.
Image
That legal challenge comes as illegal immigration has soared since Biden took office, putting a strain on border communities like El Paso, which has declared a state of emergency.
"There's no way I could've voted for the Omnibus," said Sen. Tim Scott, R-S.C. "It's too much money, there was no committee process, and the bill didn't extend Title 42. Americans voted to take Biden's credit card away. It's time to bring back common sense to Washington. This ain't it."