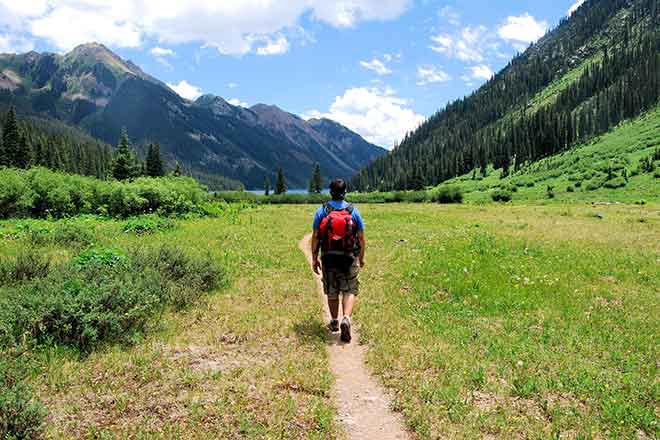 Published
Monday, March 2, 2020
Legislation that would permanently establish the state Outdoor Recreation Industry Office (OREC) as a staple of the governor's permanent Office of Economic Development and International Trade (OEDIT) passed a key committee hurdle.
House Bill (HB) 1191 was referred by the House Energy and Environment Committee to the Appropriations Committee on Thursday.
The bill was proposed by state Reps. Barbara McLachlan, D-Durango, and Matt Soper, R-Delta, with the intention to support the long-term establishment of the office for the benefit of Colorado's powerhouse outdoor recreation industry.
"The outdoor industry accounts for 10 percent of Colorado's economy, with $37 billion in consumer spending, creating more than 511,000 jobs," McLachlan wrote in the Pagosa Springs Sun. "I am running a bill with Rep. Matt Soper and Sens. Don Coram and Tammy Story to make the office an official part of the state's [OEDIT], coordinating the hundreds of moving parts of this growing industry throughout the state."
Tourism bureaus and outdoor industry groups across the state have endorsed the bill's concept. This includes the Pikes Peak Outdoor Recreation Alliance, the Colorado Springs Independent reported.
"This new office has proven itself and we have seen major accomplishments, such as the Outdoor Retailer shows relocating to Denver, outdoor businesses such as VF Corp moving their headquarters here, the launching of Outdoors RX, new outdoor industry degree programs creating a workforce pipeline for the industry, and so much more," an alliance letter states. "Colorado's outdoor industry needs leadership and support from the state to grow this vital sector and address challenges that threaten it."
Former Gov. John Hickenlooper authorized the first iteration of OREC through appointment, but for authorization through the state legislature. HB 1191 would formalize the office.