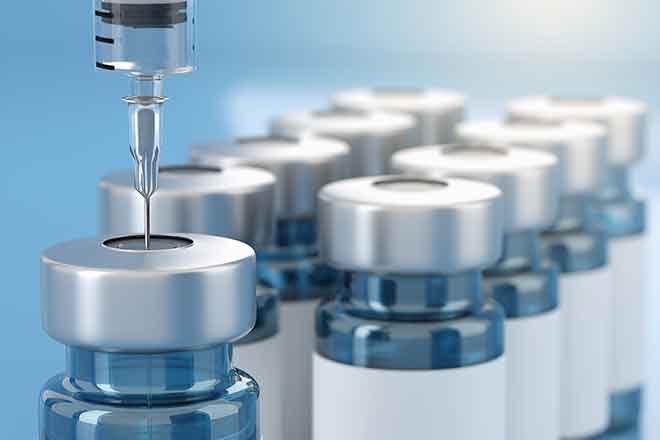 Published
Saturday, January 14, 2023
(The Center Square) - California Attorney General Rob Bonta announced a lawsuit against the country's largest insulin makers and pharmacy benefit managers (PBMs) Thursday.
The Democrat said in a press release from his office that these companies are, "driving up the cost of the life-saving drug through unlawful, unfair and deceptive business practices in violation of California's Unfair Competition Law."
Bonta noted in the release that some Americans ration insulin due to its high cost and that doing so can kill people. He also said that more than three million Californian adults -- more than 10 percent of the state's adult population -- have diabetes.
The lawsuit says that manufacturers like Eli Lilly, Novo Nordisk, and Sanofi, and pharmacy benefit managers CVS Caremark, Express Scripts, and OptumRx, have "leveraged their market power to overcharge patients," according to the release.
Bonta said that insulin costs about 10 times more in the United States than in other countries.
"Insulin is a necessary drug that millions of Americans rely upon for their health, not a luxury good," Bonta said in the release. "With today's lawsuit, we're fighting back against drug companies and PBMs that unacceptably and artificially inflate the cost of life-saving medication at the expense of vulnerable patients. No one should be forced to ration or go without basic medication that could mean the difference between life or death. California will continue to be a leader in the fight to ensure everyone has equal access to affordable healthcare and prescription medications they need to stay healthy."
The three manufacturers the state is suing produce more than 90 percent of the world's insulin supply; the three PBMs administer pharmacy benefits named in the suit account for about 80 percent of prescription claims managed.
The lawsuit says that due to a lack of competition in these markets, these companies will continue to dramatically increase the price of insulin, at the expense of those with diabetes.
"People from low-income households and communities of color are disproportionately impacted by the practices of insulin manufacturers and PBMs," the release from Bonta's office said. "According to the California Department of Public Health, Hispanic and Black people are much more likely to be diagnosed with Type-2 diabetes, the predominant form of diabetes, than non-Hispanic white people, and much more likely to die as a result of complications from it."
The lawsuit says that manufacturers and PBMs are overcharging people for insulin, so they can receive larger rebates from insurance companies rather than setting prices that people can afford.
"As a result, the drug becomes unaffordable for uninsured or underinsured patients, who have to pay the full price of insulin," the release from Bonta's office said. "High list prices also make insulin unaffordable for other patients as well, including those with high deductible health plans or coverage gaps."
"These out-of-pocket costs have had severe consequences on the lives of patients," it continues. "The California Health and Human Services Agency (CalHHS) reported this year that according to national data, as many as 1 in 4 diabetics cannot afford their insulin, and thus ration or stop taking insulin altogether. This rationing is extremely dangerous and can lead to serious health consequences, including death."
A copy of the lawsuit can be read here.