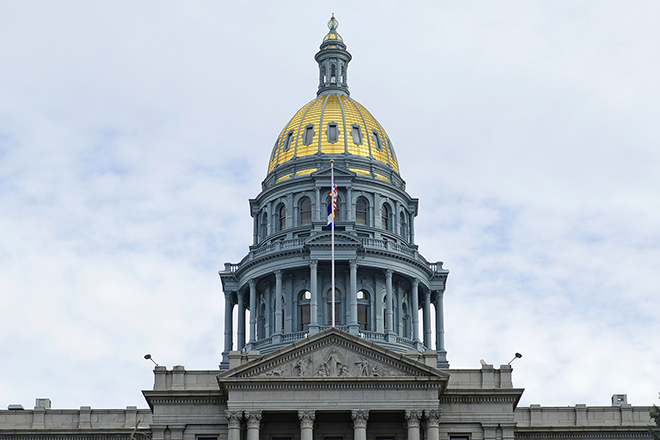 Published
Thursday, January 9, 2020
Colorado's House, Senate leadership lay out goals for 2020 session
By Derek Draplin | The Center Square
Leaders in the Colorado House and Senate gave speeches on the first day of the 2020 legislature, reflecting on last year's session and highlighting legislative goals over the next several months.
Senate President Leroy Garcia, D-Pueblo, said "we will follow in Colorado's tradition of coming together" to solve issues in the state, but he also had a warning "to those set on continuing their commitment to gridlock."
"There has been a brazen effort to not only divide this chamber, but dismantle it, from Washington-style political antics to pointless attempts to upend the will of voters," Garcia said.
Despite attempts at gridlock, 96 percent of legislation passed last session had bipartisan support, the senate president said.
Garcia highlighted high healthcare costs, climate change, and cost of living among the issues to tackle in this legislative session.
Senate Minority Leader Chris Holbert, R-Parker, said Republicans "share your desire to work through this session more as we ended the last one than with the turmoil we experienced mid-session."
Holbert then addressed "the elephant in the room" - a lawsuit over a bill reading controversy that occurred last session, when Republicans sued Garcia over Senate Democrats using several computers to simultaneously read a long bill at an incomprehensible speed on the Senate floor.
A Denver judge ruled that the automated reading violated the state constitution, a ruling that's been appealed.
"The objective of such readings was not to simply expend time," Holbert said of the initial request that the bill to be read at length. "The objective usually was, and is, to vie for discussion."
Holbert said of Proposition CC's rejection by voters in November that "the voters expect better return from government for their money."
The proposition would have diminished the Taxpayers Bill of Rights by allowing state government to keep excess taxpayer revenue rather than returning it to taxpayers.
Holbert also highlighted education funding - including teacher pay - and transportation as priorities of the minority party.
House Speaker K.C. Becker, D-Boulder, touted last year's legislative session as "one of the most historic, productive sessions in our state's history.
"Coloradans need and are demanding a more affordable state and a more just economy. Too many people are not feeling the benefits of our state's growth - that's where our focus should be," Becker said, also urging Democrats and Republicans to work together.
Becker cited gun safety, climate change, teen nicotine use, paid family leave, and K-12 investments among key issues in the session.
House Minority Leader Patrick Neville, R-Castle Rock, cited Colorado's strong economy, low unemployment and growing wages.
"What we want to be is Colorado, proud and free," he said, holding up California as an example of the policies to avoid. "We do not want to be eastern California."
Neville said his caucus will be pushing bills to expand education choice and address school spending.
Neville also pledged to fight what he called bad policies, citing more gun control measures, policies that would increase utility costs, and a "state version of Obamacare."