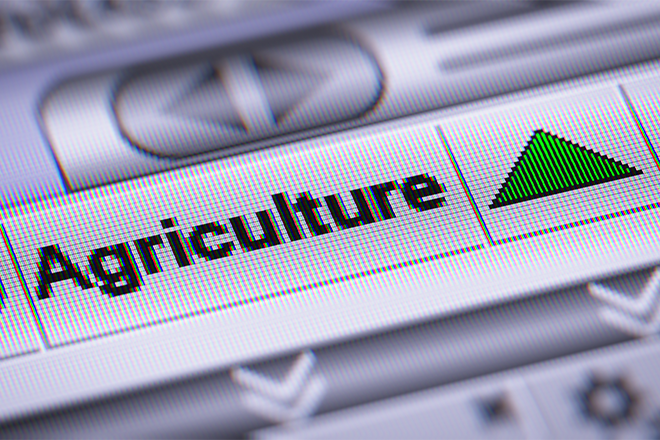 Published
Monday, July 30, 2018
Soil moisture supplies improved with monsoon rainfall last week which was mostly concentrated in eastern districts, according to the Mountain Region Field Office of the National Agricultural Statistics Service, USDA.
Statewide, winter wheat harvest was virtually complete by week's end. In northeastern counties, received moisture held conditions steady and provided relief to drier areas. Reduced fieldwork was noted due to adverse weather, which mostly affected the end of winter wheat harvest and hay harvest.
Several reporters noted late week storms brought high winds, heavy rain, and localized hail that severely damaged crops and caused significant losses in areas. Spring crops, rangeland, and livestock were reportedly doing well aside from isolated severe weather damage.
East central counties also received beneficial moisture last week, although rainfall was spotty in areas. Reporters noted severe weather in Morgan and Washington counties brought tornadoes and hail upwards of 3 inches in diameter.
Severe damage and crop losses were noted. In southwestern counties, precipitation was minimal. Exceptional drought conditions persisted, and ranchers continued to sell off stock in response. Production from first cutting alfalfa was noted to be below average.
The San Luis Valley received some scattered moisture with reports of light hail, but overall conditions remained very dry. A reporter noted aphids were observed in small grains and hay but that crop conditions remained steady. Livestock were reportedly being moved off pastures early due to water shortages.
In southeastern counties, rain was received in several areas last week, bringing some relief to dry conditions. Localized rainfall of up to 6 inches was observed along with minor flooding.
Statewide, stored feed supplies were rated 9 percent very short, 29 percent short, 61 percent adequate, and 1 percent surplus.
Sheep death loss was 64 percent average and 36 percent light.
Cattle death loss was 63 percent average and 37 percent light.
CROP AND LIVESTOCK PROGRESS

Commodity

Current week

Previous week

Previous year

5-year average

(percent)

(percent)

(percent)

(percent)

Alfalfa hay

2nd cutting harvested .........................................

71

61

67

68

3rd cutting harvested ..........................................

10

6

8

6

Barley

Turning color ....................................................

77

63

70

61

Harvested ..........................................................

4

3

3

8

Corn

Silked ................................................................

73

55

62

57

Doughed ............................................................

9

1

2

1

Dry edible beans

Blooming ..........................................................

70

57

56

59

Sorghum

Headed ..............................................................

39

28

21

20

Turning color ....................................................

2

--

--

3

Spring wheat

Headed ..............................................................

88

80

96

99

Turning color ....................................................

40

18

58

56

Winter wheat

Harvested ..........................................................

97

90

93

92

DAYS SUITABLE FOR FIELDWORK AND SOIL MOISTURE CONDITION

Current week

Previous week

Previous year

5-year average

Days suitable for fieldwork ....................................

4.9

6.2

5.8

5.8

Topsoil moisture

(percent)

(percent)

(percent)

(percent)

Very short .........................................................

11

24

3

10

Short .................................................................

24

35

34

30

Adequate ..........................................................

61

40

61

57

Surplus..............................................................

4

1

2

3

Subsoil moisture

Very short .........................................................

13

23

3

14

Short .................................................................

19

33

34

29

Adequate ..........................................................

66

43

62

55

Surplus..............................................................

2

1

1

2

CROP, LIVESTOCK, PASTURE AND RANGE CONDITION

Commodity

Current week

Previous week

Previous year

5-year average

(percent)

(percent)

(percent)

(percent)

Alfalfa hay

Very poor ..........................................................

7

9

--

2

Poor ...................................................................

14

15

11

8

Fair ....................................................................

29

33

27

27

Good .................................................................

39

36

54

51

Excellent ...........................................................

11

7

8

12

Barley

Very poor ..........................................................

--

1

--

--

Poor ...................................................................

--

1

1

2

Fair ....................................................................

27

34

24

19

Good .................................................................

48

45

55

55

Excellent ...........................................................

25

19

20

24

Corn

Very poor ..........................................................

2

5

5

3

Poor ...................................................................

8

14

8

6

Fair ....................................................................

28

25

21

22

Good .................................................................

49

44

57

57

Excellent ...........................................................

13

12

9

12

Dry edible beans

Very poor ..........................................................

12

16

--

--

Poor ...................................................................

28

30

7

4

Fair ....................................................................

11

16

32

36

Good .................................................................

31

26

54

54

Excellent ...........................................................

18

12

7

6

Onions

Very poor ..........................................................

--

2

--

1

Poor ...................................................................

1

2

--

3

Fair ....................................................................

17

16

23

16

Good .................................................................

62

70

57

64

Excellent ...........................................................

20

10

20

16

Pasture and range

Very poor ..........................................................

24

25

1

9

Poor ...................................................................

22

26

12

16

Fair ....................................................................

24

28

32

26

Good .................................................................

28

21

46

41

Excellent ...........................................................

2

--

9

8

Potatoes inside San Luis Valley

Very poor ..........................................................

--

--

--

NA

Poor ...................................................................

4

5

3

NA

Fair ....................................................................

12

16

14

NA

Good .................................................................

61

53

54

NA

Excellent ...........................................................

23

26

29

NA

Potatoes outside San Luis Valley

Very poor ..........................................................

2

2

--

NA

Poor ...................................................................

2

3

--

NA

Fair ....................................................................

12

13

7

NA

Good .................................................................

52

59

90

NA

Excellent ...........................................................

32

23

3

NA

Sorghum

Very poor ..........................................................

4

12

13

6

Poor ...................................................................

13

13

8

12

Fair ....................................................................

26

34

30

35

Good .................................................................

55

38

44

44

Excellent ...........................................................

2

3

5

3

Spring wheat

Very poor ..........................................................

19

28

--

3

Poor ...................................................................

--

3

5

7

Fair ....................................................................

12

7

26

29

Good .................................................................

57

55

61

56

Excellent ...........................................................

12

7

8

5

Sugarbeets

Very poor ..........................................................

1

2

--

--

Poor ...................................................................

6

3

4

3

Fair ....................................................................

22

19

14

15

Good .................................................................

44

57

68

66

Excellent ...........................................................

27

19

14

16

Sunflowers

Very poor ..........................................................

--

2

1

1

Poor ...................................................................

--

5

4

10

Fair ....................................................................

21

30

30

34

Good .................................................................

74

62

60

47

Excellent ...........................................................

5

1

5

8

Livestock

Very poor ..........................................................

2

5

--

1

Poor ...................................................................

3

5

2

2

Fair ....................................................................

18

20

12

19

Good .................................................................

69

63

78

68

Excellent ...........................................................

8

7

8

10