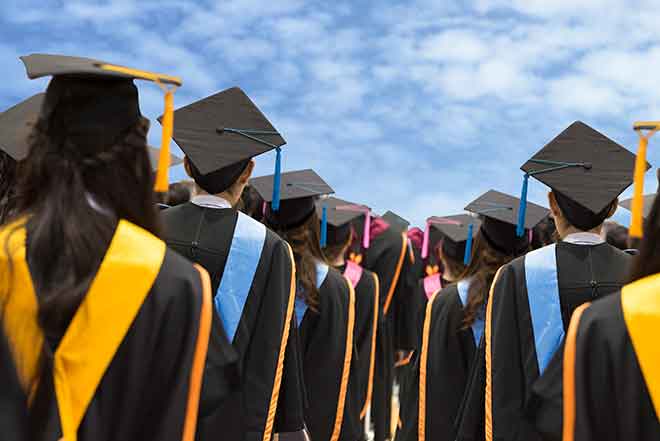 Published
Monday, January 10, 2022
(Colorado News Connection) The COVID health pandemic has blunted progress made in the number of Latino students graduating with a college certificate or degree, a development which could have long-term racial and economic impacts in Colorado.
Wil Del Pilar, vice president of higher education policy with the Education Trust, said the primary barrier for Latino students is lack of financial resources compared with their white peers.
Just 21% of Latino men have completed a college degree, compared with 47% for white adults.
"The reason this is critical is because the jobs that are being created require some post-secondary education," said Del Pilar. "And so unless we educate this population of our state residents, we are actually going to leave them behind in the economy."
Colorado ranks high nationally for its educated population; 61% of all Coloradans have some college credential.
A recent Chalkbeat report found that just one in four Hispanic Coloradans has completed a certificate or degree. Less than half of Latino men attending four year colleges in Colorado, and fewer than a third at community colleges, make it to graduation.
Del Pilar said even modest supports can make a big difference. He points to an emergency grant program his group helped launch to help students if they needed to purchase food or repair their car, in order to keep students from stopping out of school.
He says he was surprised by the average grant size.
"Seventy-six dollars could be the difference between a student earning their degree or a student being one of these statistics," said Del Pilar, "of the 36 million people in this country who have some college and no degree."
Hispanic enrollment in higher education fell by 5% last fall during the height of the pandemic. Enrollment among first-time Hispanic college students dropped by nearly 20%.
Del Pilar said students entering an environment where they don't see many people who look like them face additional barriers if they are the first in their family to attend college.
"When you're seeing a lot of first-generation, especially first-generation Latino students, is the student having to figure it out on their own," said Del Pilar. "They don't have what we call "college knowledge," of what it takes to get in, what it takes to pay, and then what it takes to get through college."
Support for this reporting was provided by Lumina Foundation.