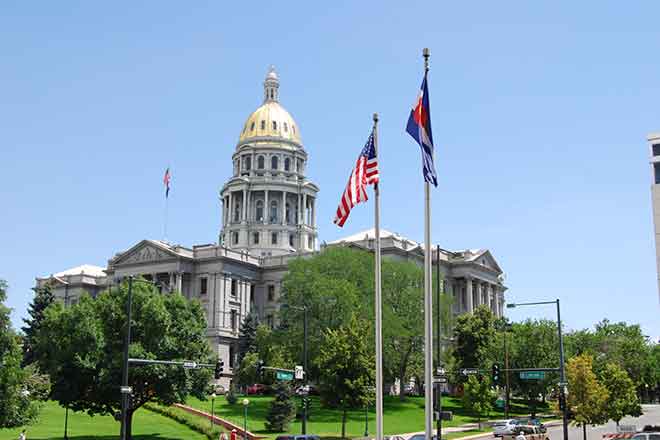 Published
Tuesday, January 10, 2023
(The Center Square) - On the first day of Colorado's 2023 General Assembly, Democratic legislators argued their diversity would allow more groups to be represented during policy debates, while Republicans asked for their constituents' voices to be heard.
Leaders from both parties in each chamber gave speeches Monday to kick off the 74th legislative session. Democrats highlighted Colorado's strong economy and last year's legislative successes. Republicans stated concerns about inflation and crime.
Senate President Steve Fenberg, D-Boulder, said it was reassuring to open the session with a level of normalcy and safety.
"In the context of having one of the strongest economies in the country, it's nothing short of amazing and we should all be incredibly grateful," Fenberg told the state Senate. "But it's been a long journey and a journey for Colorado's families and businesses that's far from over."
Senate Minority Leader Paul Lundeen, R-Monument, said Coloradans are always optimistic, but never expected empty store shelves due to supply chain problems and inflation, along with other problems.
"All of us face a season of rising crime that will continue to expand unless we work together to commit to a culture that honors the law and law enforcement," Lundeen said. "All of us face a public school system that is hemorrhaging quality teachers and will fail to meet the needs of far too many students unless we focus on students instead of a system."
Before a vote to elect Rep. Julie McCluskie, D-Dillon, as House speaker, Rep. Scott Bottoms, R-Colorado Springs, was nominated and hailed by Rep. Ken DeGraaf, R-Colorado Springs. McCluskie received 55 votes while Bottoms had eight.
"This is by no means personal," DeGraaf said. "I have no doubt that the speaker designate is a magnificent administrator. But the speaker also provides a vector for the proceedings of this chamber."
Minority Whip Richard Holtorf, R-Akron, urged legislators to vote in the prioritized order of their conscience, district and party.
"This puts us in a very difficult place because we know, as we sit here today before the entire state, that soon-to-be Speaker McCluskie will have the votes for this esteemed and honored position," Holtorf said. "And she will guide this chamber as a mature and level-headed individual. ... Tradition, leadership and experience matters and it's every important that we understand that."
McCluskie highlighted several successful legislative initiatives from last year and introduced a wide range of priorities for this year, including a focus on anti-racism, education, health care and economic opportunity. She also mentioned 30 percent of House members are people of color and three women hold the top House leadership positions for the first time.
"Our expanded Democratic majority is a recognition that Coloradans agree with the path we've charted and support a policy agenda and approach to governance that reflects our - and their - priorities," McCluskie said.
Minority Leader Mike Lynch, R-Wellington, asked the Democratic supermajority to listen to all voices.
"Let those voices be heard that continue to believe in limited and smaller government, property rights and school choice," Lynch said. "And those Coloradans who understand there is no such thing as government money, but understand it is their money as government has no way of producing income outside of our individual successes."