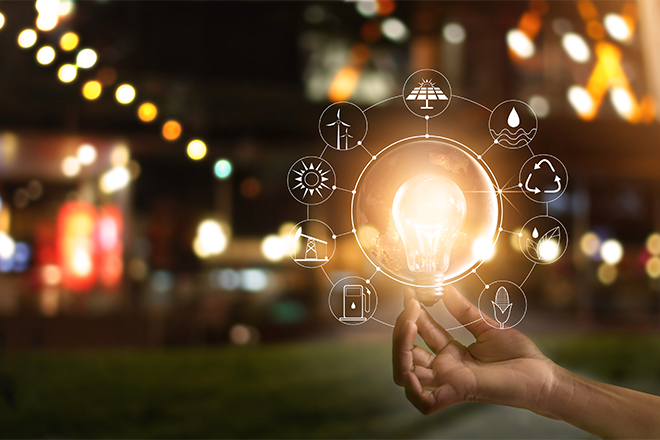 Published
Tuesday, October 29, 2019
By Derek Draplin | The Center Square
The federal government disbursed $108 million to Colorado for energy production on federal lands in the state in 2019, according to the U.S. Department of Interior.
Colorado received the third highest disbursements from the department's Office of Natural Resources Revenue (ONRR) at $108.05 million for 2019. New Mexico received $1.17 billion in disbursements and Wyoming received $641.11 million.
Overall disbursements totaled $11.69 billion for 2019, up $2.76 billion from last year, which the department attributes to higher production volumes. That revenue is disbursed to 35 states ($2.44 billion), American Indian Tribes ($1 billion), the Reclamation Fund ($1.76 billion), the Land and Water Conservation Fund ($1 billion), the Historic Preservation Fund ($150 million), and the U.S. Treasury ($5.35 billion).
The revenues are raised from oil, gas and mineral production on federal lands, American Indian-owned lands, and offshore drilling.
Interior Secretary David Bernhardt said the disbursements "go right back to the communities where the energy was produced, providing critical funding for schools, public services, conservation improvements, and infrastructure projects that create good-paying American jobs."
U.S. Congressman Scott Tipton, R-Colorado, said in response to the announcement that "revenue from America's thriving energy sector continues to greatly improve the lives of millions of Coloradans."
Dan Haley, president of the Colorado Oil and Gas Association, a trade association in the state, noted that revenue from energy development is in turn put back into conservation.
"The revenues not only have a local impact, but also a national impact," he said. "That includes billions of dollars from development on federal lands that support the Land and Water Conservation Fund, the Reclamation Fund, and the Historic Preservation Fund. These programs benefit our environment, protect our waters, and support the preservation of our communities."
All activities on DOI-managed lands - which include energy and development, recreation, livestock grazing and timber harvesting, among other activities - contributed $315 billion in economic output and supported 1.8 million jobs across the country in 2018.
Energy and mineral development on federal lands in Colorado contributed $6.1 billion in GDP last year.