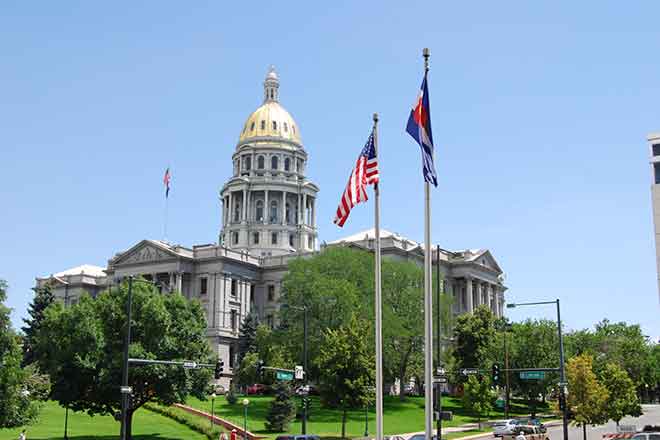 Published
Wednesday, June 2, 2021
(The Center Square) -- The Colorado Senate passed three bills on Tuesday that outline funding measures for the $3.8 billion the state is set to receive under the federal American Jobs Plan.
Two of the three bills in the legislative package would establish mechanisms to distribute funds for affordable housing, health care, and economic stimulus. The third bill preserves over $800 million for future investments.
"Effectively deploying this substantial amount of federal funding must strike a balance between urgency and deliberation," Senate Majority Leader Stephen Fenberg, D-Boulder, said in a statement. "This carefully crafted package of legislation will accomplish both goals by immediately investing in Colorado communities, as well as preserving considerable funding for longer-term investments that can respond to the growing needs of the state's recovery."
Fenberg is sponsoring Senate Bill 21-291, legislation that would move $848 million of Colorado's stimulus money into a state savings account for future use.
If passed, it would also allocate $40 million for small business grants and an additional $10 million to incentivize small business development in rural Colorado.
Meanwhile, Sens. Dominick Moreno, D-Commerce City, and Bob Rankin, R-Carbondale, are co-sponsoring a pair of bills that would establish the mechanisms through which Colorado can spend its funds.
Senate Bill 21-288 would create the American Rescue Plan Act of 2021 Cash Fund to hold the $3.8 billion Colorado is set to receive. It also would set aside $380 million to find multimodal transportation projects and fulfill initiatives in Senate Bill 21-260, the state's infrastructure investment bill.
Similarly, Senate Bill 21-289 would establish the Revenue Loss Restoration Cash Fund, which would receive $1 billion in federal funding for programs such as K-12 education, asset maintenance, and agriculture during the 2022 legislative session.
"A major lesson learned over the last year has been how dynamic the state economy can be, and how strategically our recovery efforts must be crafted. Careful planning, creative investments, and fiscal responsibility got us to where we are today, and we must continue these efforts to ensure long-term prosperity for Colorado," Moreno said in a statement. "As state legislators, we are incredibly grateful for this infusion of federal funds, and these bills will help provide a pathway for a sustained and lasting recovery that incorporates stakeholder input and outreach to every corner of the state."