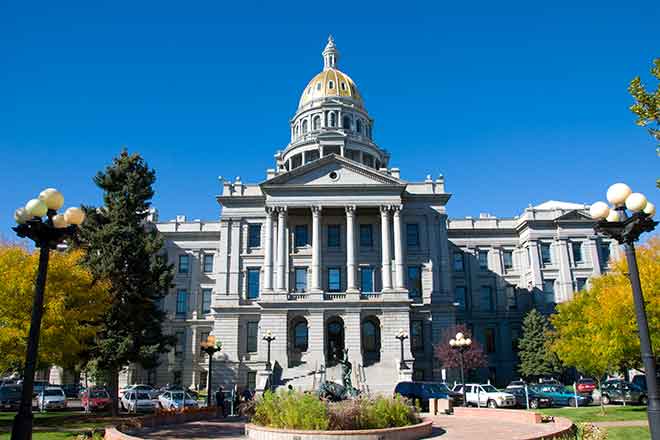 Published
Tuesday, June 2, 2020
(The Center Square) - Senate Republicans are pushing to freeze automatic increases to lawmaker salaries and per diem pay as the state slashes its budget because of the COVID-19 pandemic.
On Monday, Senate Minority Leader Chris Holbert, R-Parker, said on the Senate floor that he hopes two bills - one freezing increases to lawmakers' per diem pay and another freezing automatic salary increases - will get late filing approvals from majority leadership in the Senate.
Republicans have submitted late bill requests for both pieces of legislation.
Holbert's comments came before the Senate passed a legislative appropriations bill (House Bill 1345) that includes the automatic raises.
"Yes, there are salary and per diem increases included in this bill," Holbert said. "However, those were not approved this year."
Scheduled per diem increases for lawmakers outside of the Denver-metro region were passed by the legislature in 2007.
"This budget has to include those higher numbers, because that's the law," Holbert added.
Legislators' salaries are also scheduled to increase from $40,242 to $41,449 in January of next year. That increase is based on 2015 legislation that made lawmakers' salaries proportional to that of county judges.
"Because county judges received a raise as of January 1st of this year, as of January 1st next year we're supposed to get another one," Holbert said.
The appropriations bill approved on Monday can't be amended to freeze the salary increases to lawmakers' salaries and per diem pay. Instead, separate legislation is required for two-year freezes to the raises, Holbert said.
Democratic leadership in the Senate, however, must approve the late bill filings.
"If it happens, each of those bills will have an appropriation clause in it that would adjust" the legislative appropriations bill, Holbert said.
Senate Democrats' press office did not respond to a request for comment by The Center Square.
Prior to the appropriation bill's passage, Sen. Rob Woodward, R-Loveland, asked Senate President Leroy Garcia, D-Pueblo, to delay its passage until the bills freezing the raises were passed.
Woodward said the appropriations bill decreases legislative staff pay while "we are all taking a salary increase."