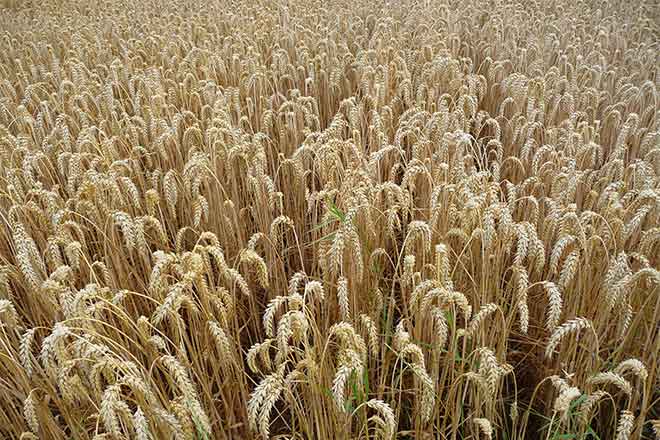 Published
Monday, November 14, 2016
Global Market Outlook - Consumer Trends Driving Business Decisions - Election Review, Legislative Session Preview
The Colorado Wheat Administrative Committee (CWAC), Colorado Association of Wheat Growers (CAWG), and Colorado Wheat Research Foundation (CWRF) will host the 2016 Colorado Agriculture Summit on December 1, 2016 at Longmeadow Event Center in Wiggins, Colorado. Open to all involved in agriculture, the summit will feature a full day of informative speakers and panels focused on bringing real, timely industry information to Colorado agricultural producers.
Attendees can expect six informative presentations throughout the day. Vince Peterson, Vice President of Overseas Operations at U.S. Wheat Associates, will provide a global market update, including discussion about the price and outlook of wheat. Ardent Mills will share how consumer trends are driving business decisions, and what that means for the industry. The importance of endowed chairs in land-grant universities will be presented by Dean Ajay Menon and Dr. Scott Haley, both of Colorado State University (CSU). Louis Swanson, also of CSU, will be speaking about the Climate Smart Agriculture Initiative, and its three main objectives: sustainably increasing agricultural productivity and incomes; adapting and building resilience to climate change; and reducing and/or removing greenhouse gas emissions; and will foster discussion of agricultural producers' role and actions regarding climate change.
CWRF will be unveiling a novel technology in the wheat industry, available to Colorado farmers in the fall of 2017. Finally, CAWG will host a legislative panel, comprised of Colorado state legislators, who will discuss the recent presidential election and provide a preview of what is to come when the General Assembly convenes in 2017.
The evening banquet will feature the 2016 wheat industry awards and special guest speaker Jack Uldrich. Mr. Uldrich will identify and discuss twelve trends he views as world-changing. With opening questions such as, "What might the world of agriculture like look like in the year 2020?" and "How will you and your business need to change?", Mr. Uldrich will provide insight on understanding what changes the future may bring, with a specific emphasis on the wheat industry.
On December 2, CWAC and CAWG will hold their joint board meetings at Longmeadow Event Center. Wheat producers and grower members are invited to attend the meetings free of charge.
Check out the full schedule and register online here: www.coloradowheat.org/6461. Registration for the summit is FREE, but please RSVP no later than November 21.