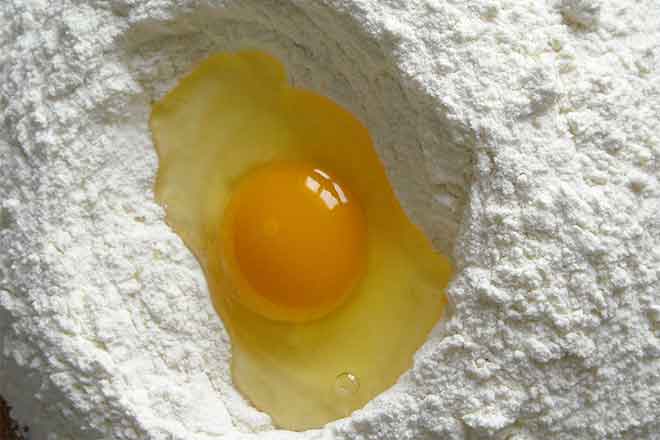 Published
Tuesday, September 10, 2019
Makes: 6 Servings
Ingredients
2 pounds catfish fillets
1/2 cup low-fat milk
1 large egg
1 teaspoon salt
1/4 teaspoon black pepper
1 cup breadcrumbs or panko (Japanese breadcrumbs)
1/2 cup sliced almonds
1/4 onion, peeled and minced
1 tablespoon unsalted butter, melted
Directions
Preheat the oven to 500 degF. Cut the catfish fillets roughly in half, so you have enough to feed 6 people evenly. Lightly grease a large baking sheet.
In a medium bowl, whisk together the milk, egg, salt, and pepper. In a separate bowl, combine the breadcrumbs, almonds, and onion.
Dip the fish pieces in the milk and egg mixture, then dredge them in the breadcrumb mixture, making sure they are evenly coated on both sides. Place the fish pieces on the baking sheet, drizzle with the melted butter and bake for 15 minutes, or until the fish flakes easily with a fork.
Source: The 2015 Healthy Lunchtime Challenge Cookbook
Nutrition Information
Nutrients Amount
Calories 273
Total Fat 11 g
Saturated Fat 3 g
Cholesterol 113 mg
Sodium 596 mg
Total Carbohydrate 16 g
Dietary Fiber 2 g
Total Sugars 3 g
Added Sugars included 1 g
Protein 28 g
Vitamin D 0 mcg
Calcium 109 mg
Iron 2 mg
Potassium 628 mg