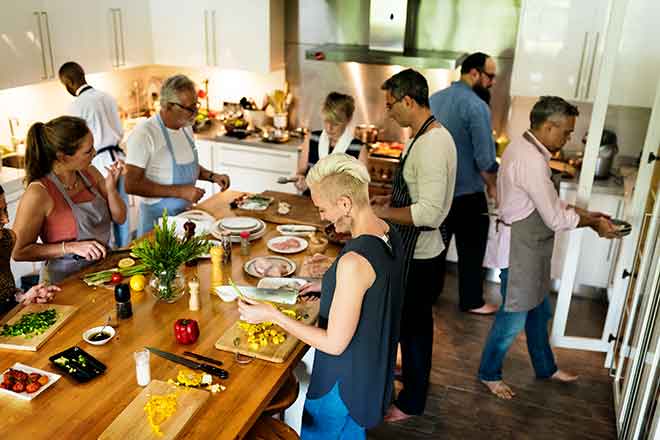 Published
Saturday, May 21, 2022
Makes: 7 servings
Make your favorite salad dressing at home, in minutes!
Ingredients
1/4 cup vegetable oil
1/4 cup vinegar
2 tablespoons honey
2 teaspoons mustard (2 Tablespoons)
2 teaspoons lemon juice
1/4 teaspoon black pepper
Directions
Put all the ingredients in a jar or bottle with a lid.
Put on the lid. Shake well.
Chill in the fridge for at least 1 hour before serving.
Notes
Try this dressing on cold cooked pasta and vegetables. After serving, keep any leftover dressing in the fridge.
Source: Pennsylvania Nutrition Education Network
Nutrition Information
Serving Size: 2 tablespoons, 1/7 of recipe (28g)
| Nutrients | Amount |
| --- | --- |
| Total Calories | 92 |
| Total Fat | 8 g |
| Saturated Fat | 1 g |
| Cholesterol | 0 mg |
| Sodium | 50 mg |
| Carbohydrates | 5 g |
| Dietary Fiber | 0 g |
| Total Sugars | 5 g |
| Added Sugars included | 5 g |
| Protein | 0 g |
| Vitamin D | 0 mcg |
| Calcium | 4 mg |
| Iron | 0 mg |
| Potassium | 18 mg |