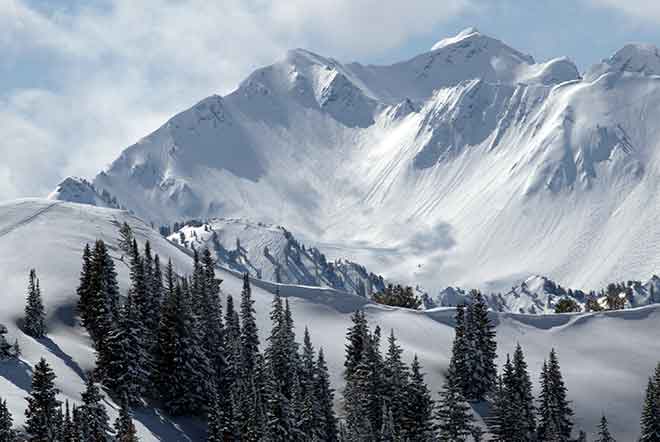 Published
Saturday, May 12, 2018
A study by Colorado State University researchers has revealed that the amount of time snow remains on the ground can be used to determine annual streamflow patterns.
In the past, snow accumulation has been used to predict streamflows, however taking accurate measurements is difficult in mountain areas.
The research team looked at data from MODIS - Moderate Resolution Imaging Spectroradiometer - equipment on board two satellites and compared it to information from stream gauges. They determined that no pattern could be found in wet watersheds, however there was a correlation in dry areas, such as Colorado, between the amount of time snow remained on the ground - called snow persistence - and increased streamflow.
John Hammond, a doctoral student at CSU, led the study, which has been published in the journal Water Resources Research.
Read more about the study at https://warnercnr.source.colostate.edu/measuring-snow-persistence-can-he...