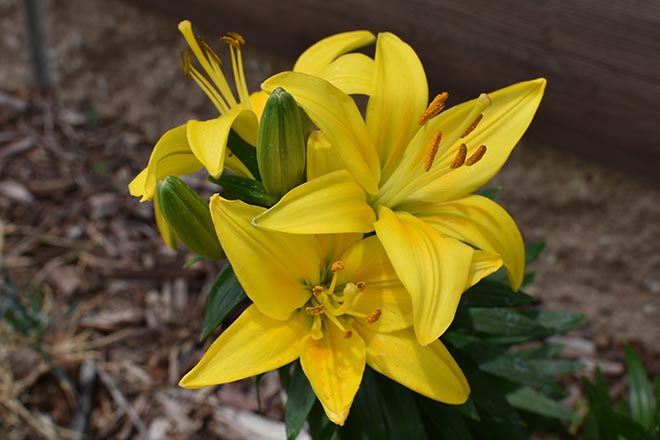 Published
Friday, July 17, 2020
Mike Johnson
May 19, 1976 - July 14, 2020
A celebration of life funeral service for longtime Eads resident Mike Johnson will be held at 1:00 p.m. Tuesday, July 21, 2020, at the Kiowa County Fairgrounds arena in Eads with Mark Imel and Jamie Crocket officiating. Burial will follow in the Eads Cemetery.
Visitation for Mike will be held from 3:00 to 5:00 p.m. Monday, July 20, 2020, at the Peacock Family Chapel in Lamar.
Mike was born May 19, 1976, in Dumas, Texas, to Loyd Johnson and Lucy Ames-Johnson, and departed this life Tuesday July 14, 2020, at his home in Eads at the age of 44.
Mike was preceded in death by his grandfathers, Floyd Johnson and Bill Ames, as well as by his father-in-law, Mike Ford.
Mike is survived by his wife, Martha Johnson, of the family home in Eads; three daughters, Courtney Johnson of Amarillo, Texas, Reagen Johnson of Sugar City, and Morgyn Johnson of Eads; parents, Loyd and Lucy Johnson of Panhandle, Texas; siblings, Jennifer (Ronnie) Beale of Lubbock, Texas, and Sean (Natalie) Johnson of Panhandle, grandmothers, Twyla Johnson of Hartley, Texas, and Phyllis Ames of Panhandle; mother-in-law, Debra Ford of Dalhart, Texas, as well as numerous nieces, nephews, cousins, other relatives and many friends.
Those desiring may make memorial contributions to the Mike Johnson memorial fund either directly through GN Bank in Eads or through the funeral home office.
Visitation and funeral services are under the direction of the Peacock Funeral Home.