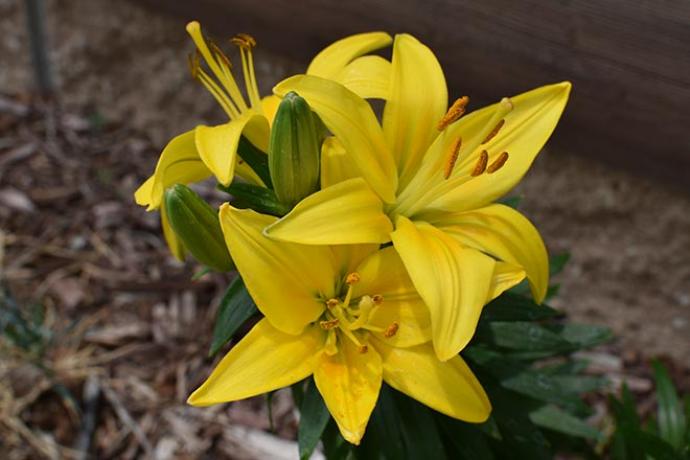 Published
Thursday, August 16, 2018
Braden Lane
August 16, 1975 - August 14, 2018
A graveside celebration of life for Cope resident Braden Lane will be held at 12:00 p.m. Saturday, August 18, 2018, at the Eads Cemetery with Pastor Lane Gooden of the Praise Community Church in Eads officiating.
Braden was born August 16, 1975, in Lamar to Clyde Richard Lane and Janet Marie Koester, and passed away unexpectedly August 14, 2018, near Kit Carson at the age of 42.
He is preceded in death by his father, Clyde Lane; paternal grandparents, Worth and Elizabeth Lane; maternal grandfather, Herbert Koester; uncle, Art Lane; and his father-in-law, Craig Hansen.
Braden is survived by his wife, Talli Lane of Cope; children, Mathias Lane of Cope, Wyatt Lane and Shania Lane both of Eads, Reagan (Shayla) Lane of Kit Carson, and Jami (Dustin) Lane of Eads; and his mother, Janet (Dan) Richards of Eads. He is also survived by his grandchildren, Journey Lane, Alyxx Egley, Taivyn Kraft, Zoie Kraft and Kendra Kraft; brother, Neil (Tonia) Lane of Loveland; sister-in-law, Tanaia Hansen of Chivington,; maternal grandmother, Marie Koester of St. Louis, Missouri; aunts and uncles, Phyllis Lane of Eads, Evelyn Searle of Dalhart, Texas, Faye Hayes of Karval, Gary (Lisa) Koester and Dave (Pam) Koester all of St. Louis, Missouri, as well as numerous nieces, nephews, a host of other family and friends.
Services are under the direction of the Peacock Family.