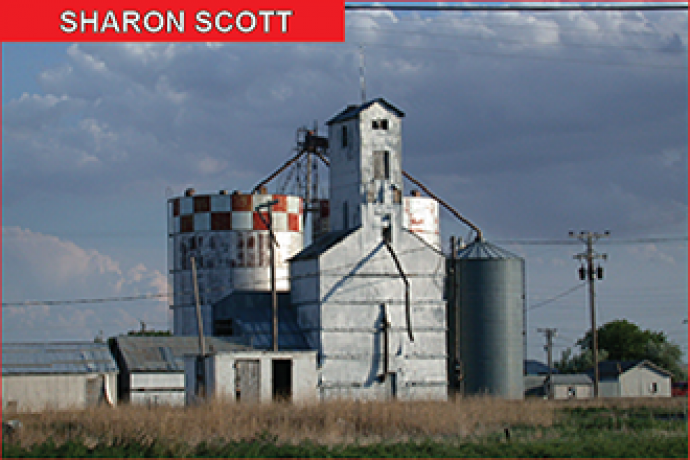 Published
Monday, May 9, 2016
By Sharon Scott
A very Happy Mother's Day to all moms this past Sunday!! What would we do without MOMS?
JoAnn and Tammy Harris met Trista Pryor and family in Lamar on Saturday and watched Hunter play soccer. Afterwards, they went out to eat and celebrate Trista's birthday and Mothers Day. Happy Birthday Trista.
We are glad to hear that Marlin Stum is out of the hospital and feeling much better.
Last week, Leo and Kathy Specht traveled to Nebraska to attend the funeral of her Aunt. Guests of Leo and Kathy over Mother's Day weekend were their children: Becca Meder, husband Ross and son Braxton; Joanna Schneider and husband Kyle; Danny Specht and wife Rachel; and Jim Specht, wife Melanie and daughter Evelyn.
Leo and Kathy's daughter Joanna will graduate with her RN degree in Hays, KS this coming Saturday. Congratulations Joanna on your accomplishments!
Linly and Sherell Stum went to Garden City, KS for eye appointments on Friday and then on to Liberal, KS to take in the Car Show on Friday and Saturday.
Monte and Linda Stum went to Larnard, KS to help her dad, John Andrews celebrate his birthday this past weekend. Happy Birthday John!
Cora Coffman's son Cecil came over the weekend to help her with some jobs around the farm. On Sunday, her daughter Sheila Brase and husband Jeff came to help refinish her deck.
Last Friday, Floyd and Wynona Barnes visited in the home of Cheri Hopkins. They were in the area to attend Floyd's 60th class reunion in Holly Friday evening. They will be here this next week attending to business and visiting friends.
Mother's Day dinner guests of Cheri Hopkins were: Evan, Jen, Layton, Julia and Lincoln Hopkins.
Susan Greenfield went to church and had lunch with Tina Kraft and her family on Mother's Day.
Larry and Judy Tuttle went to Sharon Springs, KS to see his mother, Bernice Tuttle. They had lunch with her and attended the church services conducterd by the Weskan Bible Church at the nursing home.
Lots of people enjoyed the many activities at the Plainview School Carnival held Friday evening. I would say the most popular was the whipped cream throw (especially when the teachers were in the hot seat).
Dick, Kyle and I joined Ian and Jerene DeBono; Mary Huddleston and Chad DeBono for a cookout to celebrate Mother's Day.
May 17th - Junior High and High School Academic Awards and Athletic Awards. Potluck dinner at 6p.m.
May 19th - Elementary Awards at 9:45a.m./Community Potluck dinner at 11:30
Have a great week!!