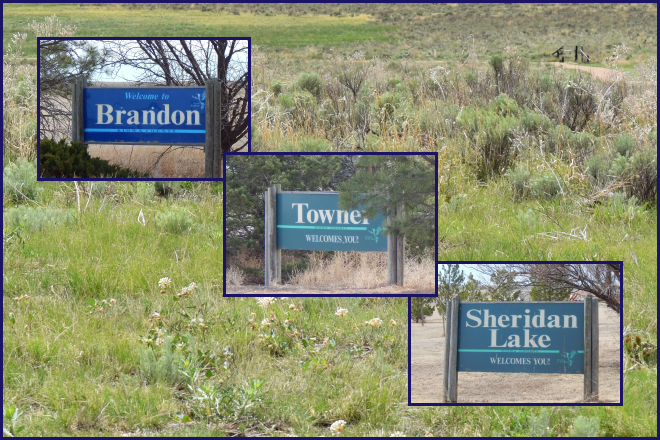 Published
Tuesday, July 17, 2018
Our communities would like to express their condolences to the family of Gregg Brakey, who passed away unexpectedly this past week.
Last Monday, Susan Greenfield, her sister Sami and husband John and his sister Judy and husband Joe traveled to Mullen, Nebraska, and spent the night. Tuesday, they went "tanking" down the Middle Loop River for around 4-5 miles. It was great. They went back to Denver Wednesday and Susan came home Thursday. Friday, she and Linda Stum went to Garden City to do some shopping and have lunch. Saturday, Susan and Jeanie Smith and son Colton attended a surprise 50th birthday party in Eads for Dawna Peck.
Robert and Marilyn Hopkins were here for a few days last week to help with the farming.
Evan and Jen Hopkins and children and Christy Hopkins were dinner guests in the home of their mom, Cheri Hopkins Sunday. Christy just returned home from spending a week in Washington D.C.
Kim, Tim and McKenzie Freeman of Bloomington, Indiana, are here this week to visit with Kim's parents, Larry and Judy Tuttle.
Around 40 family members from Kansas, Colorado and Oklahoma gathered in Tribune, Kansas, Saturday for their annual Huddleston family reunion. We enjoyed a light lunch and then a superb smothered steak or chicken dinner that evening prepared by Pat Brunswig. Lots of good visiting throughout the day and a video show of pictures through the generations was prepared and shown by our cousin Sam Stubbs after the evening meal. Next year's reunion will be hosted by the Parker family in Colorado Springs.
Harvest is over and people are off vacationing while they can.
School starts a month from this Monday. Where did the summer go?
Have a great week!!