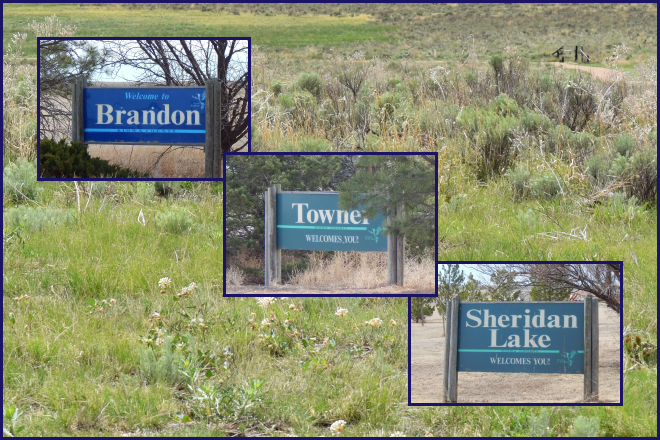 Published
Monday, September 10, 2018
Well, the Kiowa County Fair has come and gone for another year. It was a good fair and there were more exhibits than last year. The weather was ideal - not too hot and not too cold. A large crowd was in attendance Friday and Saturday. The parade was great, and the car show was well attended. The Plainview student council members along with a couple of helpers from Eads ran the game booths both days and they were a big hit with the kids.
All of our hard work paid off with several champions and reserve champions. I spent most of today making pickled beets and freezing zucchini from the produce we didn't take to the fair to show.
Ronnie Weber is here visiting his folks, Denis and Theresa Weber, this week. They attended the fair Friday, and then Connie Weber came to spend the weekend visiting with her folks and her brothers, Ronnie and Jerry.
Susan Greenfield's dad, Norm, and her brother, Jon, and his wife, Sonya, of Sterling came to visit over the weekend and attended the fair with Susan Saturday.
It is a busy time of the year and several farmers were absent from the fair due to wheat drilling. It's so nice to have the moisture at this time of year.
There will be junior high volleyball at Plainview September 10 with Granada; September 12 at Alta Vista; and September 13 at Karval. School will be in session this coming Friday. Students will be released at 1:00 p.m. (buses will run) and 2:00 to 6:00 p.m. will be Parent Teacher Conferences.
September 17 at 3:00 p.m. junior high volleyball at Plainview with Wiley; September 25 at 4:00 p.m. at Eads; September 27 3:00 p.m. at McClave; September 28 high school volleyball at Swink and September 29 at 5:00 p.m. high school at Karval vs. Genoa-Hugo.
Looks like a busy season of volleyball coming up and we also have boys playing football with the Eads Eagles and the Holly Wildcats this year. Come on out and support our athletes.
Have a great week!!