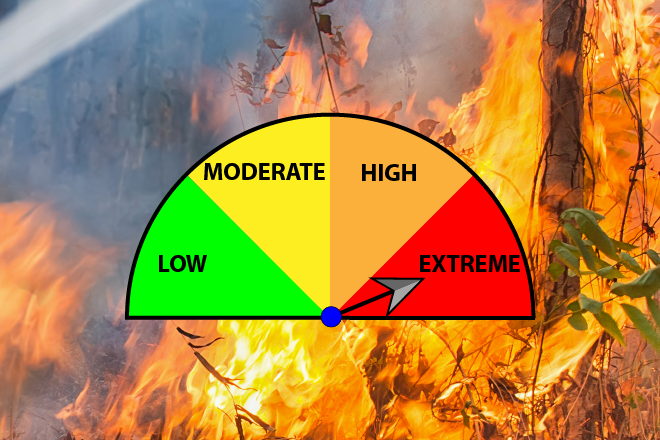 Published
Sunday, October 20, 2019
Southeast and east central Colorado are under a red flag warning Sunday, while the eastern half of the state can expect wind gusts up to 75 miles per hour.
In northeast Colorado, strong winds are forecast to spread across the plains, with the strongest gusts - up to 60 mph - expected during the afternoon and evening. Along the foothills and northern mountains, gust up to 75 mph are possible.
A high wind warning is in effect from noon until 7:00 p.m. across the northeast part of the state Sunday
In southeast Colorado, the southern mountains and San Luis Valley, a red flag warning is in effect from 11:00 a.m. to 8:00 p.m. Sunday. Northwest winds are expected to gust between 50 and 60 mph while relative humidity is predicted to drop to as low as five percent. Following recent growing season-ending frosts, grasses and other fuels are dry and can burn easily.
A fire weather watch is in place for Monday, when wind gusts to 35 mph and low humidity is expected to return.
The red flag warning extends into Kansas, Oklahoma, Texas and New Mexico.
Fires that do start either day could spread quickly. Outdoor burning and any activities that could spark a fire are strongly discouraged.
In northwest Colorado, a winter weather advisory continues until noon Sunday. Up to eight inches of snow accumulation was expected, with the highest elevations potentially seeing up to a foot of new snow. Wind gusts up to 50 mph were also predicted.
According to the National Weather Service, a red flag warning means that critical fire weather conditions are either occurring now, or will shortly. A combination of strong winds, low relative humidity, and warm temperatures can contribute to extreme fire behavior.
A fire weather watch means that critical fire weather conditions are forecast to occur. Listen for later forecasts and possible Red Flag Warnings.