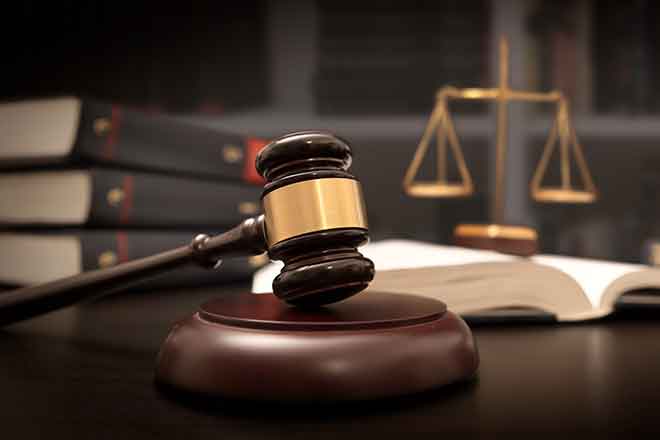 Published
Saturday, August 14, 2021
(The Center Square) - A federal judge in Washington, D.C., ruled Friday against a challenge to President Joe Biden's latest eviction moratorium.
U.S. District Judge Dabney Friedrich denied a request from the Alabama and Georgia association of Realtors to overturn an eviction moratorium from the U.S. Centers for Disease Control and Prevention. The 60-day order bans landlords from evicting tenants, even if they do not pay rent, citing concerns over the spread of COVID-19.
"About half of all housing providers are mom-and-pop operators, and without rental income, they cannot pay their own bills or maintain their properties," National Association of Realtors President Charlie Oppler said. "NAR has always advocated the best solution for all parties was rental assistance paid directly to housing providers to cover the rent and utilities of any vulnerable tenants during the pandemic. No housing provider wants to evict a tenant and considers it only as a last resort."
The decision raised eyebrows since the Supreme Court ruled earlier this year that the president does not have the authority to issue a broad eviction moratorium. Even Biden cast doubt on the legality of a moratorium before his administration enacted it.
"The bulk of the constitutional scholarship says that it's not likely to pass Constitutional muster," Biden said in early August, before signing off on a CDC moratorium the next day.
The White House later argued this new moratorium is different because it is more narrowly targeted to areas with higher COVID-19 concentrations.
"It's targeted at the highest - at the areas highest impacted," White House press secretary Jen Psaki said after the CDC order was announced. "It is not an extension of the national moratorium that was struck down just six weeks ago."
Friedrich addressed the Supreme Court's ruling in her decision, saying a higher court would be needed to overturn the case and that her "hands are tied." This case could go back to the Supreme Court where a larger precedent could be set.
"It is true that the Supreme Court's recent decision in this case strongly suggests that the CDC is unlikely to succeed on the merits," Friedrich wrote in her opinion. "But the [District] Court's hands are tied. The Supreme Court did not issue a controlling opinion in this case, and circuit precedent provides that the votes of dissenting Justices may not be combined with that of a concurring Justice to create binding law."
Supreme Court Justice Brett Kavanaugh already indicated the CDC moratorium would likely be in jeopardy.
"In my view, clear and specific congressional authorization (via new legislation) would be necessary for the CDC to extend the moratorium past July 31," Kavanaugh wrote in June, referring to the first moratorium which has since expired.
Despite disagreements over the legality of the moratorium, both Republicans and Democrats have called on states to utilize the funds Congress passed to help offset the burden on landlords.
In many states, the vast majority of federal funds have not been spent.
"The President continues to call on State and local elected officials and judges to issue local eviction moratoriums and move aggressively to distribute the $46.5 billion in emergency rental assistance funds that are available through the bipartisan COVID relief act that Congress passed in December 2020, and through the President's American Rescue Plan that was enacted in March 2021," Psaki said Friday. "And, the President calls on landlords to seek out rental assistance and not evict tenants from their homes, and echoes Attorney General [Merrick] Garland's calls for state and local courts to implement policies to discourage eviction filings until landlords and tenants have sought emergency rental assistance funds."