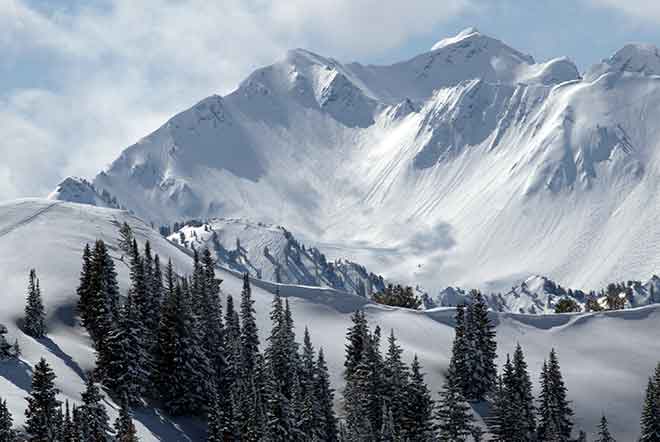 Published
Tuesday, December 18, 2018
When talking about the best places to go skiing in Colorado, you'll undoubtedly hear big names like Aspen and Vail. Don't get us wrong, these are lovely locations--but some of the best places to go skiing in Colorado, in terms of affordability, snow quality, and terrain versatility, are ones you may not have heard about. Pack your high-performance snow lenses, gloves, coat, and skiing gear, and head to one of these vibrant towns for a weekend you'll never forget.
One of the most popular skiing destinations on our list, Breckenridge has exciting trails and well-maintained slopes with feet of fresh white snow. You can enjoy the view of the Rocky Mountains and experience North America's highest lift at over 12,800 feet, the Imperial Express Super Chair. The town itself is quaint, accommodating, and affordable--there are dining and lodging options at every price point. Note that Breckenridge attracts large crowds, so plan your trip ahead of time. Otherwise, you may get stuck paying higher prices for lodging.
Keystone offers a great middle ground for those seeking first-rate slopes without crowds or steep prices. Night skiing here is plentiful, as Keystone boasts the longest ski day in Colorado! The resort offers long groomed beginner runs and intermediate runs for cruising, as well as more advanced terrain like mogul runs at North Peak at an elevation of 11,980 feet. Keystone is also home to the award-winning A51 Terrain Park, famous for its jumps and quarter pipes.
Steamboat Springs is home to more Winter Olympics athletes than any other town in the U.S. The winter sports culture in this town is incredible, and you can benefit from it by enjoying diverse ski terrain and geothermal hot springs after a long day on the slopes. Steamboat is known for its glade skiing, which is skiing through trees off-trail, and it offers some of these best tree runs in Colorado. Snow quality is excellent--they call it champagne powder because of its fine, smooth appearance, which is perfect for skiing.
The newest and one of the most luxurious and expensive ski resorts on our list, Beaver Creek believes in pampering their slopes as much as their visitors. Here, you'll find 1,382 acres of skiing, 3,340 feet of vertical elevation, and the Birds of Prey downhill course, which is a favorite of many winter athletes. High-speed lifts quickly carry you to their broad range of beginner and expert runs that wind down the mountain to offer a unique skiing experience.