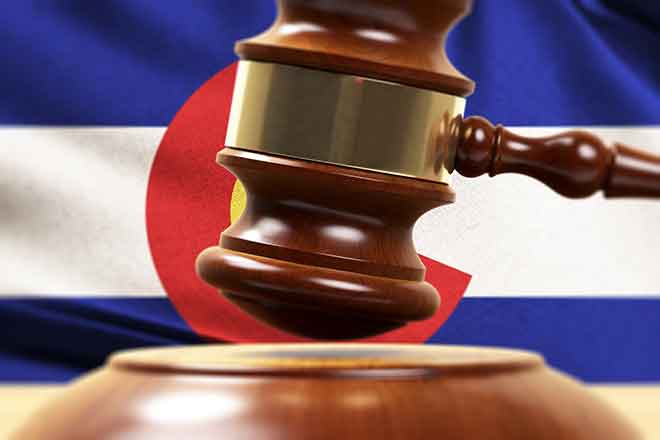 Published
Tuesday, June 8, 2021
Colorado Governor Jared Polis appointed W. Eric Kuhn to the Court of Appeals. This vacancy is created by the retirement of the Honorable Diana L. Terry, and is effective July 7, 2021.
Kuhn is a Senior Assistant Attorney General for the State of Colorado where he has served in the Health Care Unit (2010-2015 and 2017-present) and Public Officials Unit (2015-2017). Previously, Kuhn was an Associate Attorney at the Law Offices of Bradley J. Frigon (2006- 2010).
Kuhn earned his B.A. from Colorado College in 1995 and his J.D. from the University of Denver Sturm College of Law in 2006.
"I am thrilled to appoint the capable Eric Kuhn to the Colorado Court of Appeals. Eric has been indispensable to the State since the start of the COVID-19 pandemic, providing thoughtful and measured legal counsel on a wide variety of public health and constitutional issues. I am confident he will bring these same skills to the bench. Eric will continue to serve the people of Colorado in this new role. He is a dedicated public servant and a great addition to the Court of Appeals, and that with this announcement at the beginning of pride month, the diversity of the Court of Appeals is increased with the addition of one of the only LGBT judges on the 22-member court," said Governor Polis.
Governor Polis also appointed Cajardo R. Lindsey to the 18th Judicial District Court. This vacancy is created by the resignation of the Honorable Natalie T. Chase, and is effective immediately.
Lindsey is an attorney at Kaudy Law Firm, LLC, a position he has held since 2014. His practice consists primarily of personal injury cases. Previously, Lindsey was Special Counsel at Hoban & Feola, LLC (2012-2013); Assistant City Attorney in the Denver City Attorney's Office (2011-2012); Senior Deputy District Attorney in the Denver District Attorney's Office (2003-2010); and Associate at Baldwin & Brown, P.C. (2002-2003).
Lindsey earned his B.A. from Miami University in 1992 and his J.D. from Indiana University School of Law in 1996.