Image
Grace Lutheran Church Weekly Devotion - Philippians 1:12–14, 19–30
Philippians 1:12–14, 19–30
I want you to know, brothers, that what has happened to me has really served to advance the gospel, 13so that it has become known throughout the whole imperial guard and to all the rest that my imprisonment is for Christ. 14And most of the brothers, having become confident in the Lord by my imprisonment, are much more bold to speak the word without fear.  . . .19for I know that through your prayers and the help of the Spirit of Jesus Christ this will turn out for my deliverance, 20as it is my eager expectation and hope that I will not be at all ashamed, but that with full courage now as always Christ will be honored in my body, whether by life or by death. 21For to me to live is Christ, and to die is gain. 22If I am to live in the flesh, that means fruitful labor for me. Yet which I shall choose I cannot tell. 23I am hard pressed between the two. My desire is to depart and be with Christ, for that is far better. 24But to remain in the flesh is more necessary on your account. 25Convinced of this, I know that I will remain and continue with you all, for your progress and joy in the faith, 26so that in me you may have ample cause to glory in Christ Jesus, because of my coming to you again. 27Only let your manner of life be worthy of the gospel of Christ, so that whether I come and see you or am absent, I may hear of you that you are standing firm in one spirit, with one mind striving side by side for the faith of the gospel, 28and not frightened in anything by your opponents. This is a clear sign to them of their destruction, but of your salvation, and that from God. 29For it has been granted to you that for the sake of Christ you should not only believe in him but also suffer for his sake, 30engaged in the same conflict that you saw I had and now hear that I still have.
Image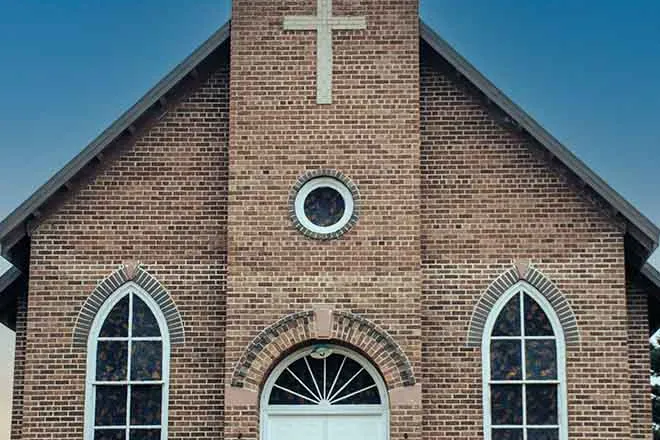 Paul's Letter to the Philippians, to the Church, is an illustration of faith, not fear!  The ancient philosopher, Aristotle, once said that all fear embraces self.  Which is true because when we are afraid, all our thoughts concern ME.  When most people are afraid, they are ready to protect themselves.  Fear can be debilitating, freezing in place and being silent.  Some people run while others fight.  Fear can make us lonely, timid, or aggressive because we are looking out for ourselves.  Inward fear is a sin of unbelief, not loving and trusting the Lord God "with all your heart and with all your soul and with all your mind" or "your neighbor as yourself" (cf. Mt. 22:34ff).  Fear keeps us from loving our neighbor in faith and obedience to God's Word.  Inward fear keeps us from speaking against worldly acts contrary to God's Word.  Fear also makes death what we fear the most.
Saint Paul's Letter, guides Christians to live a life of faith in Christ, embracing life and not fearing death.  The relationship of death and life is best seen in Christ's work for us on the cross and His resurrection.  Death seemed to have won its most desperate  battle to destroy the Son of God as He hung on the cross.  But three days later, Jesus rose alive from the grave, proving even death cannot defeat God.  What goes for Jesus goes for all who are united to Him by faith.  LIFE WINS!  We no longer need to fear temporal death; it "is swallowed up in victory" (1 Cor. 15:54).  Through His death and resurrection Christ has delivered us from the fear of eternal death in hell.  Remember Jesus' first words when He appeared to Mary at the grave, "Do not be afraid" (cf. Mt. 28:10).  When our eyes are on Christ and not on self, we can translate Paul's words in verse twenty as, "I will magnify Christ in my body, either in life or in death."  With Paul we can say, "For to me to live is Christ, and to die is gain" (21).  
Life for Christians, as well as death, is on behalf of Christ and for the sake of proclaiming the Gospel.  The Christian life, a life of faith rather than a life of fear, is as Paul says a "manner of life," a way "worthy of the Gospel of Christ" (27).  The result of this worthy manner of living always advances the Gospel of Christ with God given strength, certainty, and boldness of faith.  What the world thinks we ought most to fear, death, we now embrace as a gift given to us by God for Christ's sake.  It is the very bond of abundant life today and joy in the presence of our Lord and Savior forever and ever.
825 North 1st West
Cheyenne Wells, CO, 80810-0728
Sunday Service begins at 9:00AM