Image
IRA funding set to boost Colorado's clean energy economy
(Colorado News Connection) This month marks one year since the passage of the Inflation Reduction Act, the nation's first significant investment in addressing climate change, and policymakers are working to put some of the law's $270 billion to work addressing a multistate water crisis.
The Colorado River, which supports 40 million people across the Southwest, has been greatly diminished due to a decades-long drought exacerbated by a warming planet.
Naquetta Ricks, D-Aurora, explained the priorities facing the region.
Image
"The funding will allow us to make significant improvements on how we use water for our farmers," Ricks pointed out. "Everybody is using this water, so we really need to look at that."
The measure has already spurred $400 million in new investments in Colorado and added at least 850 new jobs, according to a Climate Power report. Hesperus Primergy Solar is building a 1,900 acre solar project, and CS Wind said it will expand the largest wind turbine factory in the world, located in Pueblo. The expansion will add two new buildings and triple the workforce, rivaling the state's steel plant.
Alex Cornell du Houx, president and co-founder of the group Elected Officials to Protect America and a former state representative in Maine, said the Inflation Reduction Act will advance the nation's security, health and prosperity. He noted the new law is spurring a slew of private investments, including a new U.S. based manufacturing plant, which will produce enough batteries to power 10 million electric vehicles each year.
Image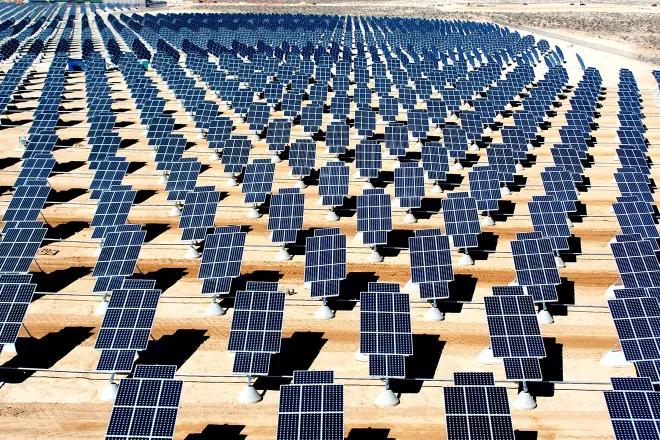 "It creates a clean energy future," Cornell du Houx asserted. "In the last eight months, we've seen 96 gigawatts of new clean power announced. That's enough to power 20 million homes, or one in seven homes in the U.S."
Some 283 projects in Colorado have already been identified as priorities under the Inflation Reduction Act. Ricks added the measure can also help an additional 750,000 Coloradans access affordable high-speed internet for work, school, health and other necessities.
"The digital divide is a huge issue within our state," Ricks stressed. "16% of Coloradans do not have access to internet connectivity."