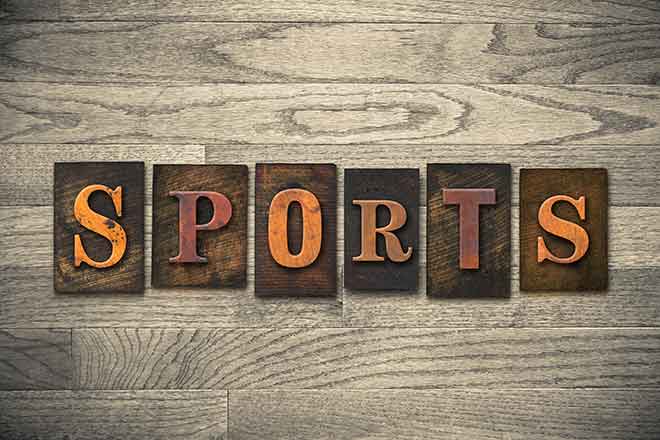 Published
Wednesday, September 26, 2018
The Lamar Community College volleyball team will enter Region IX-South play 14-7 after winning two of three in Clarendon, Texas, over the weekend.
The Lopes earned sweeps against Clarendon and Garden City after dropping a five-set battle to Blinn at the Bulldog Classic. The team is home this week for three straight region matches beginning with Northeastern Junior College on Thursday.
"This was a really fun, really great weekend for our team," head coach Dante Geoffrey said. "We made some big strides this first month of the season, and we're starting to really execute and improve on the things we work on in practice."
Lamar's most impressive stretch of play may have been the five-set loss (25-21, 22-25, 25-20, 21-25, 11-15) to the Buccaneers, winners of three NJCAA National Championships since 2011. The Lopes lost the back-and-forth battle by a total of two points (106-104) and held the nation's top attacker to a .090 hitting percentage.
"We had a game plan and our girls stuck to it and played their hearts out," Geoffrey said. "Our leaders carried us in big moments and our role players did their jobs exactly as asked. It's all you can ask for as a coach."
Sophomore outside Anamarija Mikovic had one of her best games of the season with 25 kills (.308 hitting percentage), 12 digs and two aces. "She was phenomenal. This was a great opponent with a good block and she found ways to put the ball down all afternoon," Geoffrey said.
Sophomore setter Emily Longnecker had 48 assists and seven digs on her way to yet another stellar weekend, while freshman outside Charlene Hosly had 18 kills and a game-high 20 digs.
The nation's top three attackers in terms of total kills were in action this match. Mikovic and Hosly currently sit second and third, respectively, while Blinn's Shelby Sheets was and remains first in total kills.
Sheets, who came into the match averaging six kills per set, earned a still-impressive, yet inefficient 4.4 kills/set with 15 hitting errors against Lamar.
Freshman opposite Elena Gilliam had a lot to do with Sheets' off day, Geoffrey said. "We knew to have a chance against Blinn we'd have to limit her (Sheets') options. We never thought we could shut her down, but we wanted to make her a little more predictable and make her earn every kill she got," Geoffrey said. "Elena stepped up and was able to take away a lot of the court with her block and our defense did its job with 48 digs between our top four back row players."
Freshman Peyton Greeson had six digs and an ace against Blinn. Blinn earned one more kill than Lamar, 50-49, while the Lopes out-dug the Bucs 57-52.
"Our outsides shined while we were able to limit the most prolific attacker in the country, we have to feel good about that even if it didn't work out in the end," Geoffrey said. "We fell just short of capturing what would have probably been our best win of the season, but I'm so proud of how we didn't let that affect our next two matches."
The Lopes had a half-hour layoff before stepping back onto the court to sweep host Clarendon 25-21, 25-18, 25-16.
Mikovic (17 kills, .308 hitting percentage, six digs, two aces) and Longnecker (31 assists, four digs, four aces, two kills) again led the way for the Lopes.
Sophomore Jillean Cooper-Watson added three kills in the middle. Sophomore libero Sarah Polanco and Hosly had 11 digs apiece to lead the team. Polanco also had two aces and is currently fourth in the nation with 43 aces.
"Our serve was a big factor against Clarendon," Geoffrey said. "Not only did we ace them 12 times, but we had only four service errors, which has been an area of concern for us."
Hosly, Greeson and freshman Allie White each had an ace as well.
The Lopes' lone Saturday match was a 25-15, 25-13, 25-15 sweep of Garden City.
Hosly led the Lopes with 13 kills and a .346 hitting percentage against the Broncbusters. She also had six digs. Mikovic had 10 kills, hit .400, scored five aces and had two solo blocks.
Longnecker had 30 assists and was second on the Lopes with seven digs. Polanco led all players with 11 digs and was second on Lamar with three aces.
Now the Lopes turn their attention to Region IX-South play, which promises tremendous competition each and every night. Northeastern Junior College (Thursday, 7 p.m.), Western Nebraska (Friday, 6 p.m.) and McCook (Saturday 1 p.m.) come to Lamar this week for the first three of 10 matches that will determine seeding for the Region IX Tournament.