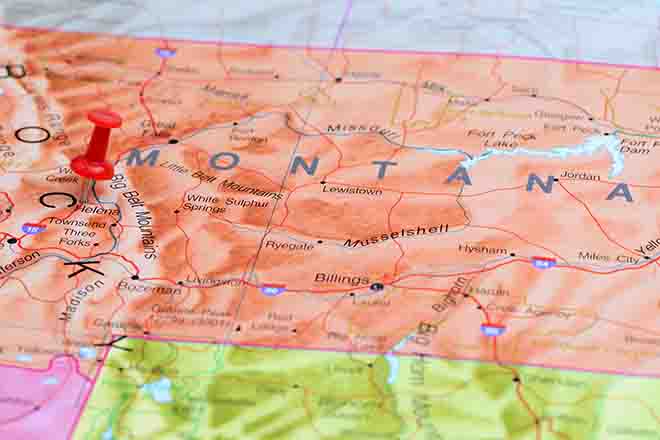 Published
Wednesday, October 26, 2022
(Big Sky Connection) The Montana Land Board has approved acquiring a new piece of land to become a Wildlife Management Area. In a four-to-one vote, the board acquired more than 5,000 acres, at the base of the Big Snowy Mountains.
Montana Fish, Wildlife and Parks has cited the lack of public access to the mountains as a primary factor for an elk population which is 900 percent over objective.
Initially, the land belonged to Forrest Allen of Cody, Wyoming, and it was donated after his death in 2019 to a children's hospital.
Dick Raths, a rancher in Fergus County, described how the parcel of land went from being privately owned to its status.
"Forrest Allen willed the land to Shodair Children's Hospital, in Helena, a longtime facility for children in need in Montana," Raths explained. "He also stipulated that he would like to see that land become a resource for the public."
Attorney General Austin Knudsen was the lone dissenting vote. Though many community members supported this deal, its opponents would rather see the land used in agriculture instead of wildlife preservation. The new area should be open to the public next May.
Doug Krings, Central Montana board member of the Montana chapter of Backcountry Hunters and Anglers, noted protecting an area of land this large is rare. As more people move to Montana, he sees increasing pressure for what he calls a "trophy ranch" than for wildlife preservation. He called it is a unique opportunity for the state.
"Most of the land within that area is in private ownership, which means it's heavily vested in agriculture," Krings pointed out. "So, where the timber meets the prairie, I mean it's a habitat type that's not often protected in natural settings. And although this will have some managed grazing on this Wildlife Management Area, this will probably lead to more wildlife."
Krings predicts in five or 10 years, hunters will be looking for smaller pieces of land to connect public lands, managed differently for the benefit of wildlife. He is convinced the new Wildlife Management Area being open to the public is not only a benefit to Montanans, but to anyone looking to observe the wildlife and the landscape.