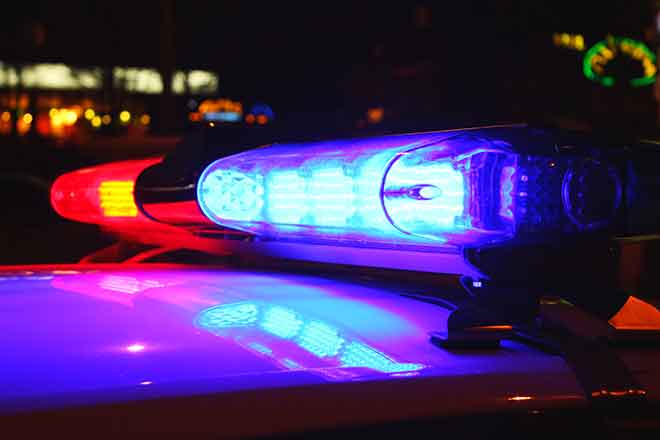 Published
Wednesday, September 23, 2020
(The Center Square) - A grand jury in Louisville, Kentucky, Wednesday declined to indict any law enforcement officers in the death of Breonna Taylor. The only charges returned came against a former officer whose shots entered a neighboring apartment.
Taylor, a Black 26-year-old female, died in March as Louisville Metro Police officers executed a search warrant for her apartment and returned fire after Taylor's boyfriend shot at what he claimed were intruders knocking down the front door.
The case took on national prominence after the death of George Floyd during an arrest in Minneapolis in late May sparked nationwide protests against police violence against minorities. Kentucky Attorney General Daniel Cameron, a Black Republican, eventually took over the case after the local commonwealth's attorney's office recused itself.
Cameron said he shared the results with Taylor's family before the announcement and added that Sgt. Jonathan Mattingly and Det. Myles Cosgrove were justified in their use of force.
"Our role is to present the information to the grand jury... we did it after a protracted investigation that uncovered all of the facts," Cameron said. "That was our role. That was our responsibility, and we presented everything to the grand jury for them to ultimately make a judgement."
The only indictment handed down came against former officer Brett Hankinson, who faces three charges of first-degree wanton endangerment for shooting into an apartment next to Taylor's. A warrant was issued for his arrest and bond was set at $15,000 full cash.
The city fired Hankison in June for breaking LMPD policies on the use of deadly force.
A federal civil rights investigation into the case is ongoing, and the LMPD's public integrity unit will now interview the officers involved to determine if any disciplinary actions may be taken.
Taylor's death highlighted police use of "no-knock" warrants, a practice since banned by Louisville Metro Council. However, Cameron told reporters after the grand jury's announcement the officers knocked and announced themselves before breaking down the door, and that information was corroborated by a nearby witness.
"In other words, the warrant was not served as a 'no-knock' warrant," Cameron said.
Cameron did add he would create a panel to review the search warrant process in the state.
Before the grand jury's announcement, the city invoked several state of emergency orders, including a three-day curfew from 9:00 p.m. to 6:30 a.m. Businesses in the central business district downtown and elsewhere began boarding up their buildings earlier this week in anticipation of unrest after the decision.
City government buildings closed downtown at noon and would remain closed tomorrow.
"Our goal is ensuring space and opportunity for potential protesters to gather and express their First Amendment rights," Mayor Greg Fischer said. "At the same time, we are preparing for any eventuality to keep everyone safe."
Protestors gathered at Jefferson Square, a small city park adjacent to the mayor's office and city hall in downtown Louisville, to await the verdict. They began walking through the city after the verdict was made public.
In a statement, Michael Aldridge, the executive director for the American Civil Liberties Union of Kentucky, blasted the grand jury's announcement as a "miscarriage of justice."
"Once again, a prosecutor has refused to hold law enforcement accountable for killing a young Black woman," he said. "Breonna Taylor should still be alive today... This outcome shows us that true police accountability does not exist in Kentucky. Police accountability will not exist until every level of government works to prevent police violence and hold law enforcement responsible every single time they abuse their power, not just in high profile cases."
Last week, the city reached an historic $12 million settlement with Taylor's family in her death. While the city admitted no wrongdoing, they agreed to pay a record amount and agree to make several changes within the police force to foster better relations between law enforcement and the community.