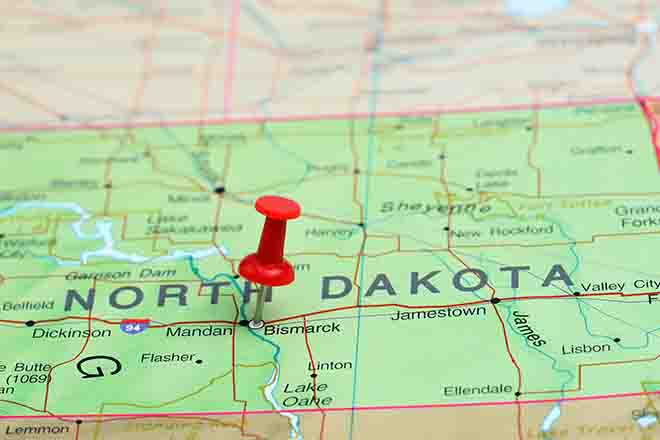 Published
Thursday, December 22, 2022
(The Center Square) - North Dakota Governor Doug Burgum appointed his chief operating officer Tammy Miller as lieutenant governor following Tuesday's resignation of Brent Sandford.
Sanford was "very open this fall" that he wasn't sure if he was going to make it to the end of his term, the governor said in a news conference. The two began having private conversations about Sanford's possible resignation.
"We had some discussion that maybe he could stay a little longer, stay through the session but it turns out this was the timing," Burgum said.
Sanford took office in December 2016 and previously served as mayor of Watford City. He said in a statement he wants to spend more time with his family and return to the private sector.
Sanford did not attend the news conference announcing Miller's appointment.
"Serving the citizens of North Dakota as lieutenant governor has been the honor of a lifetime, and this was not an easy decision," Sanford said in a news release. "It's been an incredible ride and I'm forever thankful to Gov. Burgum and the voters of North Dakota for entrusting me with this responsibility. After serving the last one-third of my life as an elected official, I'm looking forward to working closer with the private sector again and focusing on my family and career."
The lieutenant governor presides over the Senate and chairs several state committees. Sanford's resignation is effective January 2, one day before he would have presided over a newly-elected body.
Burgum said a small internal team assembled a list of more than 100 names to succeed Sanford.
"It turned out that the best answer we had for a smooth transition was right in our office," Burgum said.
Miller was appointed as the governor's CEO in 2019. She previously served as CEO of electrical distributor Border States. She will preside over the Senate when the Legislature convenes January 3.
"There hasn't been a lot of preparation because we were just wrapping up these conversations the day before," Miller told reporters.
Burgum said no personal problems existed between him and Sanford and praised the lieutenant governor's service.
"From his leadership on key issues including energy, child care and economic development, to his influential work with the legislative branch as president of the Senate, to his leadership as the governor's designee on multiple state boards, Brent has made a positive impact on North Dakota's citizens, economy and communities far and wide," Burgum said. "It's been an honor to serve with him, and we wish him, Sandi and their children all the best in their future endeavors."