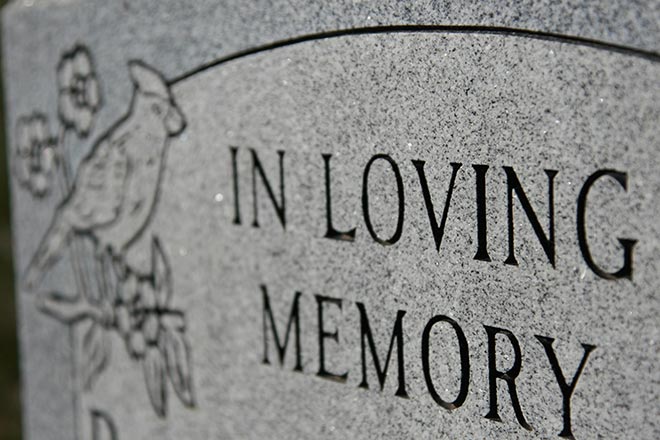 Published
Friday, May 10, 2019
Delores Leona Eikenberg
September 18, 1937 - May 7, 2019
Delores Leona Eikenberg was born September 18, 1937, to George and Vera (McFarlin) Walker in Akron, Colorado. She was the second oldest of seven children. She lived her younger years in the Platner/Otis area. Delores graduated from Otis High School in 1955.
Delores met Delmer Eikenberg while they both were employed for Ben and Beverly Hueske north of Otis. After a courtship for a time, Delmer proposed to Delores, and they were married May 22, 1955, at the Presbyterian Church in Otis.
Delmer and Delores continued to live on the Hueske Farm north of Otis. In February of 1956, they welcomed their first son, Delcarl Louis. Eleven months later, in January of 1957, Delmar Leland joined the family. To keep Delores busy, they added Delinda Leona in March of 1958. Delmer and Delores moved to Sheridan Lake where Delmer was employed at Boulware Hardware. In October of 1961, Delton Leoland was born.
The family moved back to Lindon, Colorado, where they farmed for a period of time. Delmer and Delores Eikenberg then moved to Garvey Farms in Brandon, Colorado. At this time, Delores was busy raising four children when an early Christmas present arrived in the household. Delene Lynn was born in December of 1962. To complete the family, and nearly being called "Delast," Delisa Lee was born in January of 1964.
In December of 1969, Delmer was transferred to Haswell to fill the Garvey Farms managerial position. In 1972, when Garvey Farms sold-out, Delmer and Delores began a farming/ranching operation of their own, as well as custom farming. Delores was a substitute cook for Haswell Elementary for a short period before she became the head cook, which lasted for 28 years, in Haswell. After the closing of the Haswell school in 1992, Delores worked one year at the Eads School Cafeteria to complete her 29 years of service.
All the while raising six children and cooking for the school, Delores received her real-estate license and operated Eikenberg Realty for many years in Haswell. As the family began to get older and marriages were formed, along came 14 grandchildren and 23 great-grandchildren. Delores took part in as many events as she could cheering on her grandchildren.
Over the years, Delores served her community by being elected Mayor and Town Council Trustee of Haswell. She was also a 4-H leader and a member of the W.I.F.E. organization.
Delores was baptized into the United Methodist Church in 2002.
Delores enjoyed gardening, serving, baking, and always playing with her grandchildren under the big tree in the back yard. She made many mud pies, had tea parties, and farmed under that tree. Delores also enjoyed teaching her grandchildren how to bake, and overall, enjoyed working with young children. She also enjoyed community card parties, visiting, and fishing.
Delores is proceeded in death by her parents; her husband of 49 years, Delmer; one son, Delcarl; one sister Doris Chadwick; and three brothers, Dean Walker, Dennis Walker, and Duane Walker.
Delores is survived by her children Delmar (Cindy) Eikenberg of Severance, Colorado; Delinda (Allan) Davisson of Akron; Delton (Marlynn) Eikenberg of Haswell; Delene (Roger) DeGroot of Hanover, Colorado; and Delisa (Mike) Weeks of Eads. She is also survived by her 14 grandchildren; 23 great-grandchildren; one brother, Delman (Pauline) Walker of Mississippi; one sister Dorothy Wilson of Sterling, Colorado; two sisters-in-law, Pat Walker and Verta Walker; one aunt, Esther Manley of Fresno, California; along with a host of additional family and friends.
Funeral services were held Saturday, May 11, 2019, at the Haswell Community Building with Pastors Lane and Debbie Gooding officiating. Final committal services were held at the Haswell Cemetery.
Memorial contributions can be sent to the Haswell Senior Citizens Center or the Haswell Community Building Fund.
Visitation and funeral services were entrusted to the care of the Brown Funeral Home - "Families you know and families you can trust - serving families like yours."