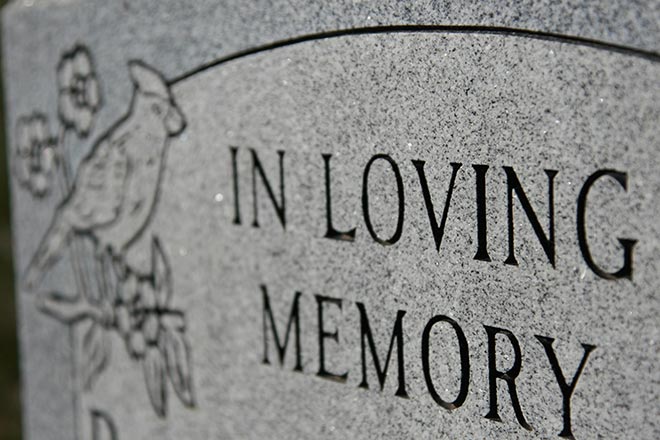 Published
Tuesday, December 15, 2020
Elda Evelyn (Davis) Stavely
June 26, 1927 - December 10, 2020
Elda Evelyn (Davis) Stavely was born June 26, 1927, in Haswell to Johnnie A. and Elma E. (Brandon) Davis, and departed this life December 10, 2020, at the Crowley County Nursing Center in Ordway. She was the oldest of three children.
When Elda was a year old, her dad went into business with his parents, Charles and Della Davis, raising sheep on the Davis homestead northwest of Haswell. Elda often referred to her childhood as a blur of lambing in the spring, shearing in late May, contending with snow and blizzards in the winter, and tending sheep camp in the summer with her father and grandfather.
Elda graduated from the old Haswell high school and lived out her years in this small town she lovingly referred to as home.
Elda experienced three wars during her lifetime. In high school during World War II, her involvement was through friends and rationing. She remembered being issued coupon books and tokens to buy meat, gasoline, tires, sugar, and shoes. Her future husband, John A. Stavely, was serving in the Army Air Corp in Guam at the time. She met him when he joined his family, who had moved from Texas to the Haswell area in 1945.
October 4, 1946, Elda and John A. were married in the First Methodist Church in Haswell. Elda and John A. were the proud parents of five sons and one daughter.
In 1961, John A. and Elda purchased the Davis homestead ranch from Elda's parents and converted it to a cattle ranch. Elda was exceptionally proud of her Colorado heritage. She, John A., and their six children were the third and fourth generations of Davis' to own and live on the ranch.
Elda received her first religious training from her devout Grandmother Davis. In 1957, she accepted Jesus as her Lord and Savior and was baptized. She was a member of the First Baptist Church in Eads, and considered the First Methodist Church in Haswell her church home in her later years. Elda loved music. She derived great joy in playing the piano for church as well as working with the community youth to prepare for and accompany their school musical programs.
Elda was an avid Colorado Rockies, Avalanche, and Broncos fan, and was frequently found in front of the television watching the sport of the season.
Her true passion, however, was supporting her daughter, sons, grandsons and granddaughters in their various athletic events and school activities. They were all her pride and joy -- she was always their biggest champion!
She will be fondly remembered for her fried chicken - voted the best in the world by her family - and for getting all of her family "hooked" on her unforgettable German chocolate cake. She loved having her grandchildren visit. They share memories of grandmotherly hugs, a kitchen full of available snacks, and her always telling them to stay out of "deep, dark, black trouble."
In 1973, John A. and Elda moved from the ranch into the small town of Haswell where they lived out their years.
Elda was preceded in death by her husband, John A.; a son, Eldon Bruce Stavely; her parents; and twin brothers, Hubert and Herbert Davis.
She is survived by her sons, Johnny (Carrie) Stavely of Pueblo, Charles Stavely of Haswell, David (Jamie) Stavely of Haswell, and Paul Stavely of Ordway; her daughter, Frances (Don) Cain of Falcon; nine grandchildren; 15 great-grandchildren; and one great great-granddaughter, as well as nieces, nephews, and friends.
Elda was loved and will be dearly missed.
Graveside funeral services were held December 14, 2020 at the Haswell Cemetery with Pastors Lane and Debbie Gooden officiating.
Memorial contributions may be made to the Haswell Community Building Fund, PO Box 70, Haswell, CO 81045.
Funeral arrangements were entrusted to the care of the Brown Funeral Home in Eads.