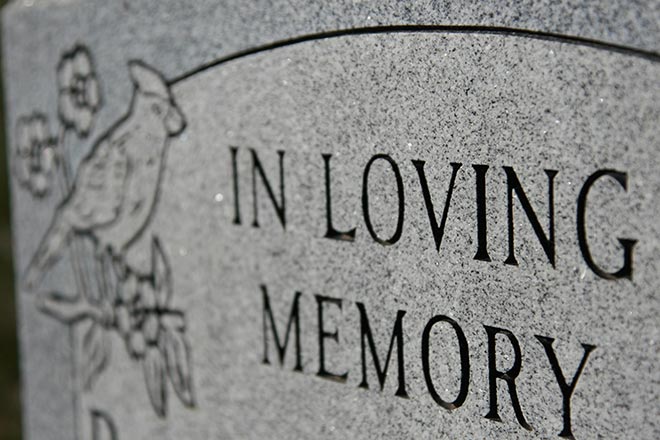 Published
Saturday, January 23, 2021
Henrietta Owen
April 4, 1936 - January 15, 2021
Mrs. Owen passed away on January 15, 2021 at her home with her family by her side.
When I asked mother what she wanted shared at her Celebration Service, she said, "I survived and lived a good life." Henrietta will be remembered for her spunky attitude, her smile, laughter and kindness, her willingness to help and support and as her son said, "she didn't complain, she pushed through and kept going."
Born in Offerle, Kansas, April 4, 1936, to William and Helen Burkhart, coming home as the third child. Henrietta was sister to Thelma, Ramona, Elmer, Ervin and Willadean.
Henrietta was raised in the Catholic tradition and continued church involvement her whole life. Playing the organ in church brought her joy.
In June 1947, the family moved to Cheyenne Wells. Henrietta attended Sacred Heart School and graduated from Cheyenne Wells High School with the class of 1954. She treasured her classmates and the reunions they had through the years. Henrietta took music lessons starting in grade school from Wayne Millhiem. She was active in Pep Club, a cheerleader, (Annual) Tiger Tales Staff, Band, Glee Club, Chorus. Her family became known for the laundry service they provided. The Roundtop building they had it in is still being used today.
Henrietta married Ervin Mitchek in 1954. They grew their family quickly: Deborah Ann in 1954, Wesley Gene in 1955, Karen Sue in 1956, Monty Lynn in 1958, Garret Lou in 1959, Mary LaVonda in 1961, and Loren Val in 1962. They farmed north of Cheyenne Wells, moving to Kit Carson in June 1962 to continue building their farm and ranch operation.
Henrietta was a very supportive mother, attending activities and active in PTA. She attended many ballgames, activities and events. Great joy was added to her life when she attended the same for her 13 grandchildren and 19 great-grandchildren.
Many times, she opened her home to kids' friends and relatives that stayed a while.
Politics became of interest to her around 1970. She was an avid Democrat until switching to an avid Republican in 2007. She worked election boards for years.
Many friends were made working at the Trading Post Restaurant in Kit Carson and Manor House in Eads with her friend and classmate, Caroline, from 1978 to 1985.
Starting in 1983, Henrietta was active in AA and AL anon. She attended many meetings to be encouraged and encourage many others through 2019. Because this was one of her greatest passions for so many years, her memorial contributions will go to the local Serenity Group.
Colorado Springs became home in 1985. While there, she built her Mary Kay business that continued for 26 years. One of her highlights as a consultant was the achievement of Sales Court and meeting Mary Kay in person. She also completed a Dale Carnegie course, becoming famous in the class for her expression filled, real life event of a mouse running up her pant leg.
Because of her business, Henrietta attended networking group breakfasts. A new friend in the group says, "I have a guy I want you to meet!" She went on her first blind date with Chuck, whom she married in 1988. They moved to Vona in 1991 to be close to family, especially the grandchildren.
Chuck and Henrietta liked to cheer on the Denver Broncos and Colorado Rockies. They enjoyed travel to the Panama Canal, Alaska, Nova Scotia, Hawaii, Las Vegas, Florida - a special memory with Chuck's children and grandchildren, California, Maine, Washington DC and New York, where one of her special memories was climbing the Statue of Liberty with her sister, Willie.
In 2011, Henrietta moved back to Cheyenne Wells. She liked being close to friends and family. She took on managing the Thrift Shoppe through 2017 and was very proud of her contribution there.
She is preceded in death by her parents; sisters, Thelma and Ramona; daughter, Mary LaVonda; and sons, Wesley and Monty.
Henrietta is survived by her four children, Deborah Mitchek of Kit Carson, Karen Mitchek of Yuma, Arizona, Garrett (Rebecca) Mitchek of Flagler, and Loren (Marianna) Mitchek of Kit Carson. She is also survived by 12 grandchildren; 18 great grandchildren; sister, Willadean Kisner of Dodge City, Kansas; and brothers, Elmer (Donna) Burkhart of Rock Springs, Wyoming and Ervin (Connie) Burkhart of Spearville, Kansas.
A Memorial Mass is being planned for April 10, 2021, at the Sacred Heart Church in Cheyenne Wells.
Memorial contributions may be made to the Henrietta Owen Memorial Fund in care of Eastern Colorado Bank; Box 888, Cheyenne Wells, CO 80810 to be used by the local Serenity Group.
Funeral arrangements have been entrusted to the care of the Brown Funeral Home in Cheyenne Wells.