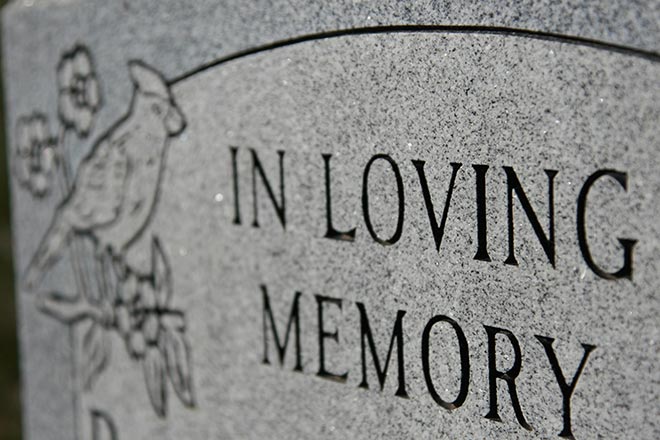 Published
Friday, December 20, 2019
Johnny August Mays
August 7,1922 - December 17, 2019
Johnny August Mays, 97, of Scottsbluff, Nebraska, passed away, Tuesday, December 17, 2019, at the Western Nebraska Veterans Home in Scottsbluff.
Johnny was born August 7, 1922, to John and Alma (Mietchen) Mays at Eads.
Johnny grew up on the family homestead, south of Eads, and lived there until he was united in marriage to the love of his life, Sallie Marie Brown of Chivington December 31, 1941, in Tribune, Kansas.
Following their marriage, they lived in Eads where Johnny worked for the Missouri Pacific Railroad until he was drafted into the United States Army in 1942. He served in World War II as an engineer and he received an honorable discharge in 1945.
Three sons, John Dean, Warren, and Dwayne Mays blessed this home. Johnny accepted Jesus Christ as his savior in 1946 at the Chivington Friends Church. He was a song leader and board member and faithful attendee.
Johnny started farming and ranching on the Big Sandy in Chivington in 1950. In 1963, they bought their place near Benkelman, Nebraska, and made their home where they farmed and ranched until 1997 when they retired and moved to Ogallala, Nebraska.
He enjoyed working along side his sons, helping Warren at his ranch however needed, and working for Ogallala Livestock Auction Market watering the livestock, keeping Dwayne in check. He loved working with the guys and visiting with everyone who stopped in. Johnny enjoyed hunting, especially with his sons.
He was preceded in death by his wife, Sallie; sons; John Dean and Warren Mays; one grandson, Michael Mays; his parents; and four brothers.
Johnny is survived by his son, Dwayne (Vanessa) Mays, of Ogallala; daughter-in-law, Marcia Mays, of Big Springs, Nebraska; grandchildren, Kathy Mays of Greeley, Monty (Jill) Mays of Imperial, Nebraska, Michelle Mays of Stafford, Kansas, Marci (Andy) Cain of Wellington, Kansas, Angelena Mays of Big Springs, Justin (Becky) Mays of Indianola, Iowa, Heather (Jon) Hughes, of Noblesville, Indiana, Whitney Williams of Virginia Beach, Virginia, and Izabel Mays, of Ogallala; and many great-grandchildren.
Visitation will be held Friday, December 20, 2019, from 9:00 a.m. to 5:00 p.m., with the family greeting friends from 3:00 p.m. to 5:00 p.m. in the Draucker Funeral Home Chapel.
Funeral Services will be held at 10:00 a.m., Saturday, December 21, 2019, from the New Hope Church in Ogallala, with Rev. Eric Wait officiating.
Burial will be in the Ogallala Cemetery with Military Honors by the Keith County Veterans Organizations Honor Guard.
A memorial has been established to the Western Nebraska Veterans Home in his name.
Online condolences may be left online by signing the Guest Book at www.drauckerfuneralhome.com. The service will be live streamed.