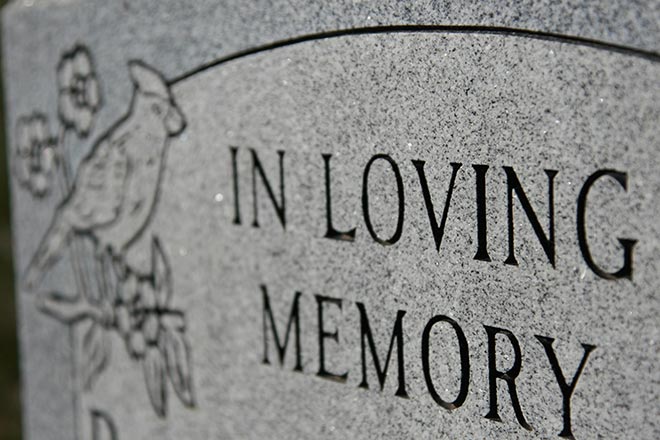 Published
Wednesday, March 2, 2022
Joyce Lorraine Saffer
July 4, 1932 - February 24, 2022
Joyce Lorraine (Charles) Saffer passed February 24, 2022, at Memorial Central Hospital in Colorado Springs. For the past eight years, Joyce struggled with Alzheimer's.
She spent these years at Prairie Pines Assisted Living in Eads, Valley View Villa in Fort Morgan, and Namaste Alzheimer Center in Colorado Springs, Colorado.
Joyce was born 18 miles northeast of Flagler, Colorado July 4, 1932, to parents Cecil Charles and Esther (Steele) Charles. The fifth of six children - two sisters and three brothers - she always joked that she was a little firecracker.
Sometime after Joyce's birth, the family moved to the family homestead 18 miles north of Flagler.
Joyce attended the White Plains School through the eighth grade.
Throughout high school, Joyce and her sister, Josephine, lived with host families in Flagler, one of which was Olive Saffer, Glenn's mother.
Early in her high school years, Joyce spotted a handsome young man, Glenn A. Saffer. Soon, their "courting" days began. Joyce would always know if Glenn was driving by or coming to pick her up for a date with his two short and one long honk - symbolizing two kisses and a hug. This tradition remained their signal throughout their married life.
Joyce and Glenn graduated from Flagler High School in 1950 and remained close to many of their classmates.
After graduation, Joyce served as the secretary of the Flagler School District where she became known for her organizational skills and compassion for children.
The couple then decided it was time to settle down and begin their life together, so Joyce planned a beautiful wedding ceremony for August 18, 1951, in the Flagler Baptist Church. Joyce and Glenn continued their commitment to each other and service to the church for 64 years until Glenn's death in 2014. Joyce remained a member of the Flagler Baptist Church for over seventy years.
Their first year of marriage began at the Charles Farm while Joyce's dad, Cecil, was recovering from health issues. Glenn and Joyce then move back to town where they built a home. Joyce began her career as a homemaker and mother. During this time Joyce took care of her infant niece, Donna Travis, for several months while her sister recovered from surgery.
After four years of marriage, Glenn and Joyce were blessed with their son, Dallas, in December 1955. A few short years later, they received their second blessing a son, Roger, in May 1959. That year the family bought the Baptist Church parsonage on North Main Street, which became their home for 61 years. God blessed them with her baby girl, Deena, in March 1964, making the family complete.
Joyce was the perfect homemaker, mother, and wife, always providing her family with a well-kept home, delicious meals, beautiful birthday cakes, and parties. Joyce not only cared for her family's physical needs but also made providing for their spiritual needs a priority by praying for them daily and guiding their faith in Jesus Christ.
While her children were in school, Joyce worked at a variety of jobs to supplement the family's income. She worked for the dry cleaners and as a reading aide at the school, but her favorite job was working in two of the flower shops in Flagler making beautiful floral arrangements for people.
She was well known for her gardening and impressive yard - a sight to be seen.
Joyce also enjoyed serving as a Sunday School and Vacation Bible school teacher.
She and Glenn had a special gift of supporting new pastors and guiding young couples within their church in their quiet way by inviting them to their house for meals and fellowship.
Glenn and Joyce loved watching their children in all their school activities. This supportive love continued when they became grandparents. They traveled many miles watching ball games, Future Farmers of America events, and livestock shows at the National Western Stock Show and the Colorado State Fair.
Joyce loved sewing outfits for her grandchildren's activities or helping them create beautiful gifts for their parents.
Favorite memories of grandma include making cookies and waking up to the smell of biscuits and gravy or pancakes shaped to order, often teddy bears or dinosaurs.
Joyce is survived by her sons, Dallas and wife Rose of Flagler, and Roger and wife Loraine of Eads; and daughter, Deena and husband John Stahley of Eaton. She is also survived by seven grandchildren, Adam Saffer of Minneapolis, Minnesota, Destiny Denney and husband Jeremy of Topeka, Kansas, Kilee White and husband Shane of Eaton, Colorado, Mitch Stahley and wife Molly of Greely, Colorado, Jessie Pannell and husband Brian of Medford, Oregon, Bill Witt and wife Mindy of Flagler, and Hannah Rueb and husband Kendal of Vona. Joyce was also blessed with 13 great-grandchildren and a host of nieces and nephews. Joyce is survived by sisters-in-law Mary Ann Saffer, Loretta Charles, and Ilene Charles.
Joyce is preceded in death by her parents, Cecil and Esther Charles; sisters, Irene Travis and Josephine Fager-Shaw; brothers, Merle Dean, Duane, and Delmar Charles; brothers-in-law, Bob Travis, Vigil Fager, Wallace Shaw, Dale, Avon, Claude, Ross, and Merle Saffer, Lee Miller; and sisters-in-law, Opal Miller, Mildred, Edith, Fern, Pearle, and Nina Saffer, and Peggy Charles.
Visitation for Joyce Saffer will be held Friday, March 4, from 6:00 to 7:30 p.m. at Love Funeral Home in Limon.
Funeral services will be held Saturday, March 5, beginning at 10:00 a.m. in the Flagler Baptist Church in Flagler. Interment will follow at the Flagler Cemetery.
Memorial contributions may be made to the Flagler Baptist Church, P.O. Box 336, Flagler, CO 80814, or Operation Christmas Child Samaritan's Purse, P.O. Box 3000, Boone, NC 28607.
Arrangements are under the direction of Love Funeral Home.