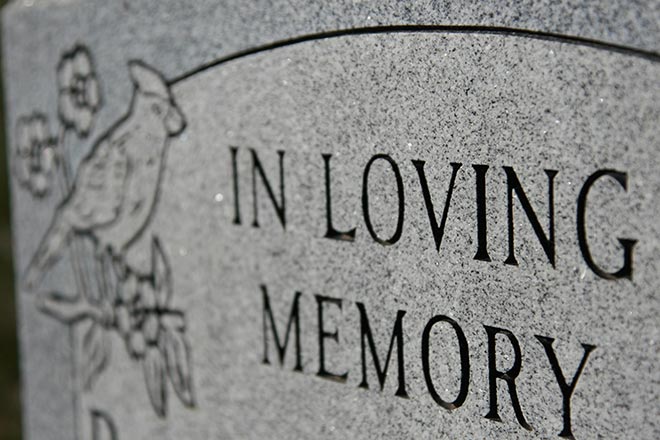 Published
Monday, April 29, 2019
Kelley Ramsey Patton
January 20, 1953 - April 24, 2019
Kelley Ramsey Patton, 66, passed away peacefully in his sleep on April 24, 2019, at home where he wanted to be with his wife, Debra Edmundson Patton, and niece, Kelly Carter, caring for him.
Kelley was born January 20, 1953, in Cheyenne Wells to Rogenne and Glenn Patton. He was the seventh child, having four brothers and two sisters whose ages span 21 years.
He was raised in Dighton, Kansas, until his sophomore year when he returned to Cheyenne Wells to attend high school.
Kelley worked in several occupations during his life. He told stories of working in his mother's restaurant and the oil fields in Cheyenne Wells, as well as construction and foreman in a sawmill plant in Tallahassee. Kelley returned from Florida to remodel Rogenne's place. After a few incidents in construction, he decided it was time to change occupations and learned optics at Pearle Vision. He learned everything about selling, producing, adjusting, cutting lenses, and making a pair of glasses, optically and cosmetically correct. While working as an optician and managing stores, Kelley had a vision that developed into his successful business for over 30 years. Mile High Mobile Optical was born, and he went to nursing homes, retirement centers, and adult day program centers to cater to the elderly to meet their eyewear needs. He developed lifelong friendships with the ophthalmology doctors he associated with and was well respected and admired in his field. He ran MHMO as a one-man operation without the use of a computer. Everything was hand written for his business, and eventually Debbie worked for him and he taught her HIS way.
Kelley loved the outdoors. He was an avid fisherman, hunter, and gardener. He and Debbie made many memories on hunting and fishing trips every year until his health would not allow him. They went on fishing trips to Florida and Alaska and always brought home the four coolers of fish that they could get on the plane, sharing grouper, snapper, salmon, and halibut with neighbors and friends. Dove, pheasant, elk and deer were at risk when hunting season opened. He had a green thumb that grew dinnerplate dahlias as high as the roof and the tomato plants that produced more than could be eaten.
His parents preceded him in death along with his brothers, Jimmy, Denny, and Scotty. Although Kelley and Debbie were not blessed with having children, he loved spending time with family. Family was very important to him.
He is survived by his companion/wife of 34 years, Debra; brother, Jerry (Jean) Patton of Tallahassee, Florida; sisters, Liz (Tom) Ackerman of Cheyenne Wells, and Sue (Mike) Sharp of Bentonville, Arkansas; sisters-in-laws, Rita Patton of Arvada, Delores Patton of Lafayette, Indiana, Karin Patton of Phillipsburg, Kansas; and numerous nieces and nephews.
Remember Kelley as a special person and a sharp dressed man with a great smile, exquisite taste in jewelry and style, for his generosity, professionalism and work ethics and his love of westerns. He was opinionated and a no-nonsense man. If you were his friend, you were a friend for life. You might remember hearing "Do what you say you're gonna to do, tell it like it is don't put cream and sugar on it". More importantly, live and do it while you can because there will be a day your body won't let you. The last few years of his life he struggled with liver disease and eventually succumbed to liver cancer. He was loved by so many and will be dearly missed.
Funeral services will be at 1:30 p.m. CDT Saturday, May 4, at the First Christian Church in Dighton, Kansas, with Rev Aerii Smith officiating. Burial will be in Dighton Memorial Cemetery. Friends may call from 1:00 to 8:00 p.m. Friday at Boomhower Funeral Home in Dighton. Condolences may be posted at www.garnandfuneralhomes.com.
A Celebration of Life will be held in Lakewood, Colorado, for those unable to attend the funeral service. This event will be held at the Lakewood Heritage Center, 801 S Yarrow, May 11 from 2:00 to 5:00 p.m.
Memorial contributions may be made to Denver Botanica Gardenhttps://www.botanicgardens.org/donate or Friends of Man https://www.friendsofman.org/HowToDonate.php