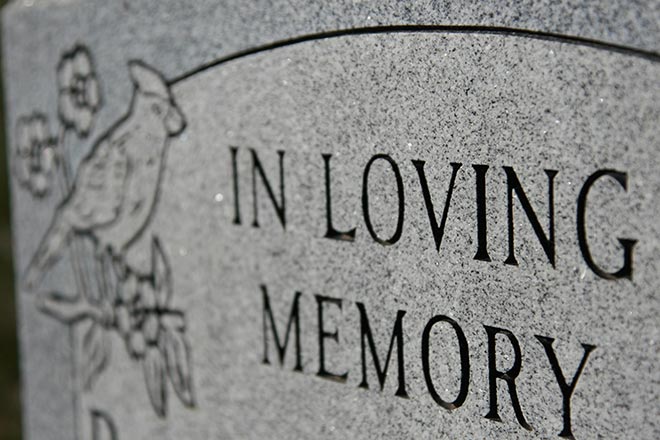 Published
Saturday, June 27, 2020
Laura Jane Stevenson
July 4, 1942 - June 22, 2020
June 22, 2020 - Independence Day! While most people don't typically think of June 22 as being a day recognized for freedom, it was for Laura Jane Stevenson! On this day, Laura was released from the pain and suffering that comes with the dreaded diagnosis of cancer and welcomed to her eternal home! However, there is more to Laura's story!
Laura was born on the 4th of July in 1942 to Vesper Laura and David Kenneth Ormiston of Pritchett, and oh, what a firecracker she was! She attended Pritchett Schools through her junior year.
September 9, 1959, she married Donald Thomas Hutchins. The couple settled in Las Animas and later moved to La Junta. Vicki Lynn was welcomed into the home April 3, 1960. A year later, on April 5, Kenneth Walter arrived!
Laura and her children lived in La Junta until April 22, 1972, when Laura married Clarence E. Stevenson and welcomed two more daughters into her life, Gail Marie and Brenda Kate. That special day was witnessed by Eddie and Joyce Ming, long time family friends.
Laura supported all of her children while they were in school, whether it be working in the endless concession stands, going to ball games, or whipping up a cake for a last-minute event. When Kenny and Brenda graduated in 1980, while some parents look forward to the empty nest, not Laura. Over the next several years, Clarence and Laura opened their home to 19 foreign exchange students. They were privileged to enjoy trips to Cali, Colombia, and Brussels, Belgium, where they were hosted by a couple of their "adopted daughters'" families.
Throughout her life, Laura held a variety of jobs. During the summer of her freshman and sophomore years in high school, she lived with Annie Seawright in Springfield and waited tables. When she moved to La Junta, she worked at Newbury's, Montgomery Wards, Western Auto, and the La Junta State Bank. After she returned to Pritchett, she was employed at the Baca County Assessor's Office and the Pritchett School Cafeteria. Perhaps her most enjoyable and rewarding job was working as a caregiver for the Baca County Personal Care Agency, where she was employed until May 2020. Even though her family often encouraged her to take some time for herself, she was determined to continue providing care for her clients who had become special friends to her. She was often quoted as saying, "A little work never hurt anyone" and she lived that out!
Laura was an only child, something she always said she did not like. Perhaps that is why she was so drawn to people! She loved people and loved giving of herself. While Laura loved her children, she LOVED her sons-in-law. Steve, Bill, and Jay were made to feel as if he was the favorite one!
Her love extended to her grandchildren, Lane, Sheldon, Dylan, Ashton, and Dakin and great-grandchildren, Everly, Angus, Olivia, Riley, Naomi, Lane, Jeremy, and Emily. Most recently, Morgan, Gavin, and Owen Anderson found a very special place in her heart. She looked forward to them stopping by the house or them tapping on the window at the hospital to wave and blow kisses!
Laura was stubborn and strong willed! A person usually knew where they stood with her! Laura was also unpretentious. While she readily admitted she didn't have much, she would gladly give you anything she had, even if it meant sacrifice for her.
She found great enjoyment in sending and receiving greeting cards. Laura loved shopping, whether it was actually going to a store or looking through a catalogue. More than likely, other people were going to be the recipient of her purchase!
Laura loved giving to further God's kingdom. She especially enjoyed supporting the Gideons through the giving of Bibles. She repeatedly stated that you can never out-give God!
And, who can forget her animals? She loved her cats, sheep, and the donkey, Jake. All of those animals definitely received preferential treatment.
Laura loved to cook and was a good cook. A couple of weeks ago, her grandson, Dylan, asked her for her famous pot roast recipe and, without hesitation, she quickly recited it to him. Even though we have the recipe, it will probably never be replicated to taste exactly like hers. Laura was also known for her salads! The grandkids loved them!
A few of Laura's other favorite things included watching game shows, watching gospel music shows on RFD - TV, watching basketball - everything from the South Baca Patriots to the Golden State Warriors, collecting patriotic items, playing the piano, and reading the Bible.
Laura is survived by her loving husband, Clarence Stevenson; daughter, Gail and husband Steve Specht of Lamar; daughter, Vicki and husband Bill Hall of Springfield; son, Kenny Hutchins of Rocky Ford; and daughter, Brenda and husband Jay Baier of Liberal, Kansas. Grandchildren include Sheldon Specht and family of Cheyenne Wells, Dylan Specht and family of Tillamook, Oregon, Ashton Baier and family of Liberal, and Dakin Baier and family of Liberal.
She was preceded in death by her grandparents, Lorentz and Jacie Krieger and George and Patience Ormiston; parents, Kenneth and Vesper Ormiston; daughter-in-law, Barbara Hutchins; and grandson, Lane Specht.
Laura's quick wit, feistiness, giving heart, and enduring love will be missed by her family and her many friends. The legacy she left will be treasured.
A graveside service was held Saturday, June 27, 2020, at the Pritchett Cemetery.
Arrangements were under the direction of Maltbie Funeral Services.