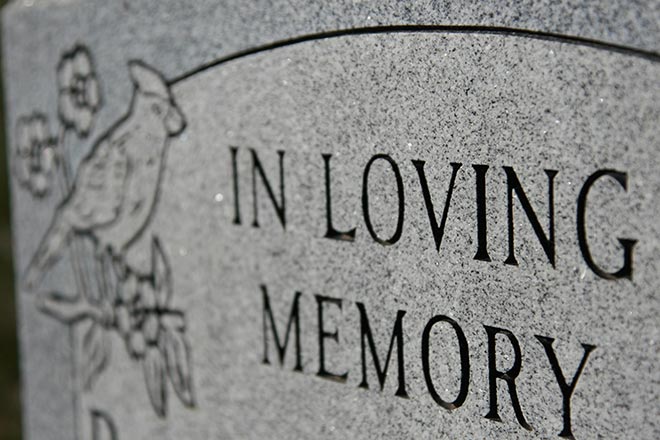 Published
Tuesday, February 4, 2020
Leroy Harold Mays
December 14, 1935 - January 3, 2020
Leroy Harold Mays was born December 14, 1935, to Willie Herman Mays and Zelda Agusta (Ernsdorf) Mays in Eads. He passed from this life Friday, January 3, 2020.
Leroy was a man who intended to live life to the fullest. He was full of spunk and personality. While he could be ever so ornery, Leroy loved to tease, joke, laugh, and basically have an altogether good time! He was a great actor and could be quite dramatic when he set out to. He adored golfing, especially if he was golfing with Buddy. He had an adventurous heart and loved to camp and travel. He did his absolute best to see as much of the USA as possible.
Leroy was a wonderful father who was always there for Sharell, and family was the highlight of Leroy's life. He prioritized them and made time to be with them whenever he could! Due to Leroy's love of family, Sharell was able to talk openly with Leroy and led him to receive Christ into his heart. Leroy, taking real joy in his newfound faith and commitment to God, proudly followed through his profession of faith with baptism not long after.
He was a wonderful man who will be missed daily, but his family and friends take great comfort in knowing they will see Leroy again.
Left to honor Leroy's memory is his daughters, Sharell Yvonne (Mays Figgins) McCleary and husband Dean of Lumberton, Texas, and Zelda Lorene Robinson of Canon City; brother, Leo Mays of Wichita, Kansas; sister, Rosie Bowman of Ellenwood, Kansas; sister-in-law, Pat Spindle and husband Ron of Denver; grandchildren, Justin Figgins of Buna Texas, and ex wife Brandi of Kountze, Texas, Brandon Figgins and wife Leah of Orange, Texas, Greg Figgins and wife Kelsi of Warren, Texas, Holly Osborn and husband Pat of Hilo, Hawaii, and Cameron Robinson of Fort Collins; great-grandchildren, Sarah Figgins, Skylar Figgins, Hannah Figgins, Kiera Figgins, Khloe Figgins, Kannon Figgins, Henry Figgins, Seth Figgins, Michael Osborn, Daniel Osborn, Matthew Osborn, John Osborn, Nicholas Osborn and Emma Osborn; and great-greatgrandchild, Sophia Figgins.
Preceding Leroy in death and waiting to greet him in Heaven were his beloved wife, Sharell LaDonna Wyatt Mays Mendenhall; parents, Willie Herman Mays and Zelda Agusta (Ernsdorf) Mays; brothers, Bob Mays and wife Dee, Dewayne Mays, Billy Joe Mays, and Buddy Mays; sister-in-law, Doris Mays; his ex father-in-law, Richard White Wyatt and wife Evelyn Lorene (Boyer) Wyatt; and brother-in-law, Don Bowman.
A graveside internment of his ashes will take place Saturday, February 15, 2020, at 2:00 p.m. in the Eads Cemetery.
Arrangements are under the direction of Brown Funeral Home.