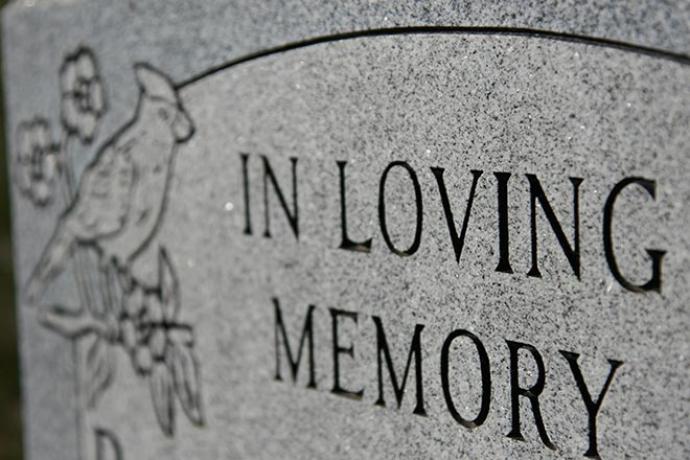 Published
Saturday, June 23, 2018
Lola Mae "Bambi" Conner
October 10, 1954 - June 6, 2018
Lola Mae Siebel was the second girl born to the union of William and Maxine Siebel on October 10, 1954 in Emporia Kansas. The family was to grow to 5 girls and one boy then after William and Maxine divorced and he remarried, the family grew to a total of 11 children. As the family grew, Lola helped both her moms care for all of the melded family. Eventually they came to Eads where Mr. Siebel owned a store.
Lola completed her education with the Eads High class of 1972. She then began one of the most novel and unusual working careers for a young woman of the 1960 and 70's. She was already working on the family farm and store when she worked as a flagger and ground support crew for a crop duster directing the pilot from the ground spreading chemicals, or working as a heavy equipment operator building farm terraces, ponds and grading roads. She also drove truck and Bambi became Lola's nickname (for reasons lost to antiquity). For 17 years she worked at the old truck stop as a mechanic servicing the big trucks including tire mounting and road calls changing tires as needed. She married Clyde Elvin Buck Jr. in 1989, and went into farming grain and cattle as his partner and later gave birth to daughter Jessica.
In 1994, she got struck by lightning during wheat harvest, causing many heart problems to come throughout her lifetime. Then due to Elvin's health needs, they moved to Pueblo, and Bambi commuted to Eads to support the family. She also managed to participate in Jessica's school activities, dance and Girl Scouting. Later Elvin and Bambi divorced for better life for both of them.
In 2009 she married Timothy J Conner, Sr, an old family friend, and both moved to Newton, Kansas, to be closer to her mother Maxine, two sisters and Jessica who already lived there. The first few years of their marriage were spent in making changes in their home, taking vacation trips and cruises, and entertaining family and friends. She found her love for cruising and enjoyed many with Tim, other family and friends until her health got to the point where she couldn't go like she wanted.
Her legs began to get worse and she was confined to a wheelchair and swapped her Mustang and his Chrysler for a ramp van and kept on trucking. In 2015, on a trip to Hawaii, she was diagnosed with kidney failure, and was hospitalized for 23 days before returning home by air. Since then, we noticed that her health going down a slippery slope until early June when she was rushed to Wesley Medical Center where she passed away June 6, 2018 ,to her heavenly family.
She is survived by her husband, Tim, daughter Jessica (Justin), grandson Gabriel, step son Tim, her step mother Loretta Siebel, sisters Sue Hix, Sarah Ferris, Jean Harryman (Paul), Jane Prine, brother AL (Thelma), step sisters Wanda (Duane) Bodey, Theresa (Doug) Heatwole, Cheryl (Richard) Wren, Sandy (Danny) McCann and step brother Gary (Jan) Knoblock, Numerous nephews and nieces, and great nieces and nephews, and her good buddy Walker, grand-dogs Skye, Rocky and Rubble, and grand-cats Mystique and Athena (who stole most of her recent attention), and a host of longtime friends and neighbors who loved her.
She loved to watch Cops, Live PD, The Price is Right, or a Broncos game. She played a wicked game of Sudoku, or Solitaire and crossword puzzles if not really hard, her recent favorite was a game called Aggravation.
Funeral services for Lola Conner were held Saturday, June 16, 2018, at the Praise Community Church in Eads with Pastors Lane and Debbie Gooden officiating. Musical selections were provided by Mary Eikner and Sylvia Weeks. Burial followed in the Eads Cemetery. Memorial contributions can be sent to leukemia.org.au.
Visitation and funeral services were entrusted to the care of the Brown Funeral Home.