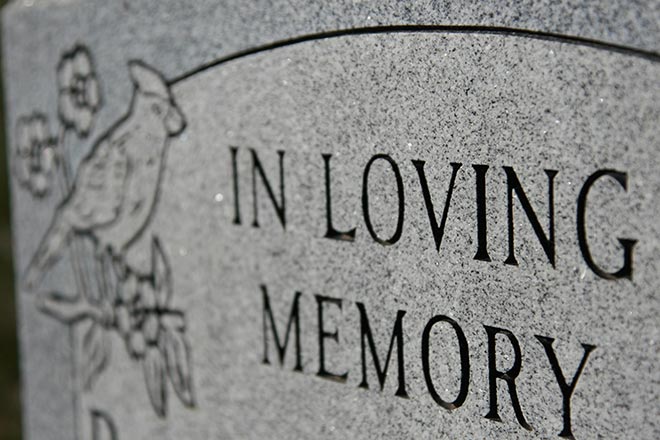 Published
Wednesday, February 2, 2022
Luanna Louise Naugle
March 2, 1948 - January 16, 2022
Luanna Louise (Sanders) Naugle passed away January 16, 2022, in Greenwood Village. She was 73 years old.
Luanna was born in Norton, Kansas, March 2, 1948, to Harold and Geraldine (McEwen) Sanders. She was the second of four children raised in the Kit Carson area, graduating from Kit Carson High School in 1966.
Luanna married Allen Lawrence Naugle August 5, 1967, in Kit Carson at the United Methodist Church and was married for 51 years until Allen's passing.
After briefly living in Southern California, they returned to the area and became proud parents of three loving children, Cynthia Kristine Naugle, Harold Ryan Naugle, Jeremy Allen Naugle.
Luanna attended Parks Business School in Denver after graduating from Kit Carson. She returned to Wild Horse to run the ranch and be a mom and a housewife.
She started as a Postal Clerk at the Wild Horse Post Office from the early 1980s until she was promoted to Postmaster of the Kit Carson Post Office May 24, 1986. She held that position until retirement July 31, 2012.
She held many other positions, including trainer, Rural Route Inspector in the Greeley area, and was a long time member of the National League of Postmasters of the United States. She received Postmaster of the Year in 1994.
She served as 4-H leader of the Wild Horse Wranglers 4-H Club from 1978-81, then moved on to serving on the Cheyenne County Fair Board for several years.
Luanna also served as a K.C. Electric Board Director from 2009-2021. She was active in the local stock trading club, the VFW Auxiliary Post 3411, the Alumni Reunion committees, the Kit Carson United Methodist Church, the Wild Horse Lutheran Church and loved to play cards at the Wild Horse Community card parties.
Together, Allen and Luanna purchased the homestead, founded in 1906, from Gustav Harold and Geraldine Sanders, in 1975. It became 5N LLC in 2008. Allen and Luanna called this home until their passing.
Over the years, the family continues to run a successful farming and ranching operation. In 2015 the Sanders/5N Ranch was honored with the Centennial Farm and Ranch Award, which is given to 100+ year old farms that have remained in the same family. Allen and Luanna were honored as Cheyenne County Fair Parade Marshals in 2016.
Luanna is preceded in death by her parents; brother, Jerry Sanders; and her husband Allen.
Survivors include daughter, Kris Wilson and husband Mark of Overland Park, Kansas; sons, Ryan Naugle and wife Carrie of Hutto, Texas, and Jeremy Naugle of Parker; grandchildren, Dakota Lebofsky of Overland Park, Jake Lebofsky of Parker, Nathan Elkins and Jamie Wilson of Overland Park, Shelby (Naugle) Lowe and husband Russell, and Sadie Naugle of Hutto; sister, Valeria Zupancic and husband Dale of Littleton; brother, Dorian Sanders and wife Sandy of Erie; sister-and brother-in-law, Janie and Robert Randall of Stratford, Texas; sister-in-law Valerie (Duncan) Naugle of Stratford; and many nieces, nephews and friends.
Funeral services were held January 29, 2022, at the Kit Carson High School. Burial followed in the Kit Carson Cemetery.
Memorial contributions may be made to the VFW Post #3411 Auxiliary c/o Brown Funeral Home, PO Box 432, Eads, CO 81036.
Arrangements were under the direction of Brown Funeral Home.