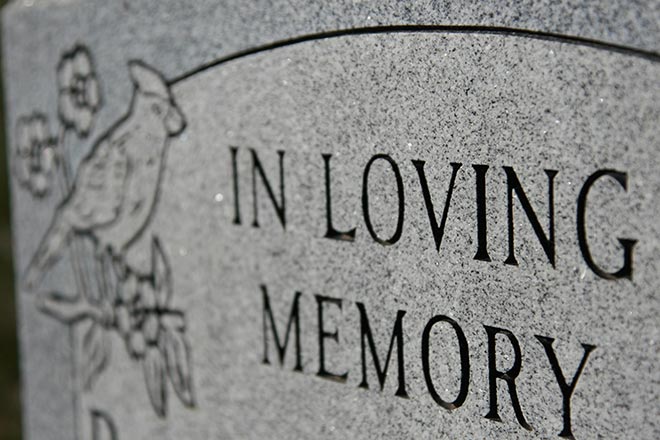 Published
Saturday, October 26, 2019
Lyle States
March 11, 1960 - October 7, 2019
Lyle States was born March 11, 1960, in Eads to Donald and Betty Jean States. He passed away October 7, 2019, in Colorado Springs following a brief illness.
When he was born, the family lived five miles north of Holly. In 1967 the family moved to the Koen farm west of Lamar. Lyle attended Wiley School from 1967 to his graduation in May of 1978. During this time Lyle was an active part of the family's farming operation.
In 1979 the family struck out on a mining adventure near Cave Creek, Arizona. Lyle and his brother, Clint, had many good memories of the times on the mining claim.
In 1980, Lyle met his future wife, Patsy Kregel. They were married April 26 of that year. To this union three beautiful children were born. Joni Marie was born December 30, 1980, Brandon Coe October 14, 1982, and Christopher Austin October 1, 1984.
In October of 1983, Lyle and Patsy and the children moved northwest of Wild Horse to help Patsy's aging parents on their ranch.
Lyle had some experience with cattle, but under the direction of his father-in-law, Joe Kregel, over the years, he became an expert in the industry. Lyle loved working on the land and improving the bloodlines of the cattle. Lyle and Joe spent countless hours making sure that the herd was well taken care of and thriving.
Due to the severe drought in 2002, the family made a decision to leave the cattle business. Lyle had started a fencing company in 1999, so this became his primary focus. Lyle loved building fence. He and his crew built many miles of fence in eastern Colorado for ranchers, farmers and Union Pacific Railroad. They also built several miles of fence on Colorado's western slope.
In 2008, Lyle added a roustabout business to the fencing company. Lyle loved the guys who worked for him. Many of them became like family. One of the first men Lyle hired, Carlos Gutierrez, not only became a lifelong friend, he also became part of the family when Lyle's son, Brandon, married Carlos' daughter, Lili.
In August of 2009, Lyle had the opportunity to go to work for DCP Midstream at the helium plant near Cheyenne Wells. After much soul searching, he made the decision to accept the job. He sold his roustabout business to his nephew, Jeff Kregel. Lyle was so proud of Jeff and how he pushed the business on to success. He sold the fencing business to Carlos, who also pushed on to great success as well.
In August of 2011, Lyle and his wife Patsy moved to Kit Carson, where they still resided at the time of his death.
In the fall of 2006, Lyle was driving across the pasture on a fencing job when his wife Patsy called him with some very exciting news. Lyle was going to be a grandpa! His first grandchild was born in July of 2007. In the coming years, five more grandbabies joined the family.
Lyle loved his children, nieces, nephews and grandchildren fiercely. He considered his nieces and nephews as his own. Through the years all three of his children - Joni, Brandon and Chris - worked by his side in different capacities, as well as his nephews Jeff, Tyler and Jason. He was always bursting with pride at their accomplishments and the people they are today.
Lyle didn't know a stranger and would give anyone the shirt off his back. In fact, his brother, Clint, said Lyle probably hadn't reached the Pearly Gates yet because he had to stop to talk to someone. He loved his friends and all of the countless good times he had with them.
Lyle was preceded in death by his mother, Betty Jean States. He is survived by his wife, Patsy States, of the home; father, Donald States, of Wiley; brother, Clint States (Toni) of Wiley; daughter, Joni Blietz (Jon) of Greeley; sons, Brandon States (Lili) of Kit Carson, and Chris States (Tina) of Richmond Hill, Georgia. He also leaves behind six nieces, four nephews and six grandchildren.
A celebration of Lyle's life was held Saturday, October 19, 2019, at the Kit Carson High School.
Memorial contributions may be made to the Lyle States Memorial Fund in c/o the Eastern Colorado Bank, P.O. Box 175, Kit Carson, CO 80825.
Funeral arrangements were under the direction of Brown Funeral Home.