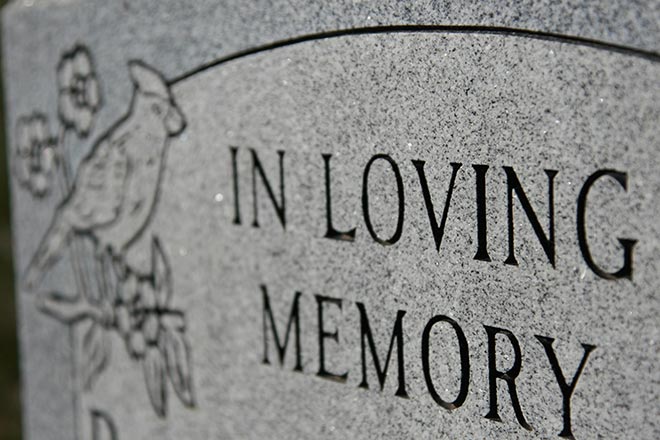 Published
Tuesday, August 24, 2021
Marilyn Kay White
December 30, 1940 - August 17, 2021
Marilyn Kay was born December 30, 1940, in Meade, Kansas, to Harrison and Ruth (Ford) Fell and lived there for several years before moving to Liberal, Kansas. Later the family moved to Kit Carson to what became the Ford and Fell Hat Bar ranch. She became close buddies with her Grandma and Grandpa Ford, and her love of horses and dogs was born on this ranch. She attended elementary school at the country school of Mount Pearl and graduated from Kit Carson High School.
It was in high school where she met the love of her life, Norman White. In fact, they were married October 22, 1957, while she was a senior in high school. They lived at the Bill Bledsoe ranch northwest of Wild Horse, and their first home was a renovated railroad box car. Their first daughter, Melody Kay, was born in 1960, son Scott Allen in 1962, and son Perry Blaine in 1963. The kids flourished at the ranch, and all developed a love of horses and rodeo while their family became close friends with the Gene Vick family and the three boys. The White family later moved to the Bill Harris ranch north of Wild Horse.
While at that ranch, a boy, EZ Zanghi was taken into the family. At the same time, a three-year-old boy, named Sean was brought out to their home and was adopted a couple of years later. This began the foster home where Norman and Marilyn cared for 69 youth over the years. These children were given a stable family home of love, discipline, responsibility and Sunday school and church. Many were there until they graduated from high school.
In 1982, Norman and Marilyn sold their cow herd to buy a small ranch east of Kit Carson and were always involved in many activities. Marilyn was a great seamstress and cook and was proud to be an EMT. She was known for baking wonderful bread and pecan rolls, which not only all the big Fell family received, but every teacher, friend, school bus driver, mailman, and friends at the racetrack enjoyed. In fact, just six weeks ago she sat down with James Rigsby and gave him instructions in baking so he now has this wonderful talent to share with others.
Horse racing was a love of Norman and Marilyn. They had a quarter horse, Mr. Thunder Bars, which they raced at the county fairs. Norman and Marilyn trained a lot of horses at these tracks, and it was always a family activity. Marilyn and Norman were able to train a number of racehorses at Arapahoe Park in Aurora, Columbus and Lincoln, Nebraska, and Kansas City, Missouri. They both enjoyed this with a large amount of success as owners and trainers.
In 2002, Norman died of a heart attack one evening after working with some horses. He was only 62 years of age. Marilyn continued to live on the ranch for several years. In 2004, she adopted two brothers, James and Tony Rigsby.
After selling the ranch, she and James moved into Kit Carson until he graduated. Unable to find a home to buy or rent, Perry and Pat moved her to Hugo into a house they had remodeled for her. She was sad to leave her church and many friends in Kit Carson, but soon was busy with her six great grandchildren in Hugo and missed no birthday parties. She looked forward to coffee with Brian, Brent and Perry and would let the Facebook world know if they did not stop by.
Going to the horse races at Arapahoe Park was a true enjoyment for her. She was so proud of her grandson, Stetson, and Ramsye Mitchell for continuing the racing tradition. Lots of laughs with her sisters, family, and friends were had traveling and watching the horses run.
She did enjoy social media on her tablet and treated others to stories of her daily life, just as she had for a number of, years writing the Kit Carson news in the Range Ledger and Kiowa County Press. There she told news, racehorse names and escapades of ranch living, and an occasional offensive joke. There are many great stories which will be shared that were humorous and dear to all.
Marilyn was a breast cancer survivor. She was in failing health the last few years, but with loving care from her grandson, Brian, medicine and diets for her diabetes, she endured. Marilyn passed away August 17, 2021, surrounded by her family.
She was preceded in death by her husband Norman; son, Scott; and son-in-law, Howard Mitchell.
She is survived by her son, Perry (Pat) White; daughter, Melody (Steve) Krei; son, Sean (Imogene) White; daughter-in-law, Trudy White; son, James Rigsby (Kylie); sisters, Donna (Dwain) Eaton and Vera Hammons; and her brother, Dr. Richard (Judy) Fell. She leaves her beloved 14 grandchildren and 17 great grandchildren, many nieces and nephews, as well as many friends.
Condolences may be sent to PO Box 143, Hugo, CO 80821.
Funeral services were held August 24, 2021, at the United Methodist Church in Kit Carson. Burial followed at the Kit Carson Cemetery.
Arrangements were under the direction of Brown Funeral Home.