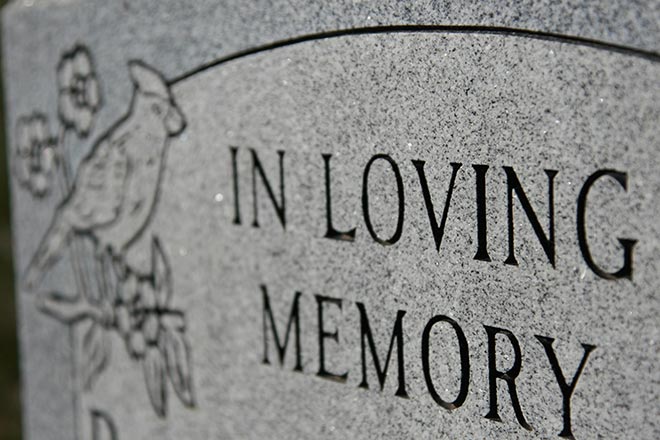 Published
Wednesday, March 16, 2022
Nelson Corbin
March 30, 1941 - March 9, 2022
March 9, 2022, two weeks before his 81st birthday, Nelson Edwin Corbin Jr. left this world, joining his wife in eternity. His life was dedicated to service and family, with a liberal dose of shenanigans.
Nelson was born to Nelson E. Corbin Sr. and Hazel Marie (Shoemaker) Corbin March 30, 1941, in the Detroit suburb of Taylor Township, Michigan. Shortly after, the family moved to their ranch in Timpas.
Nelson, or Pete to his family, had three brothers, each born a year apart: Lee Gaylord, Dale Albert, and Jesse Allen. The four boys often went on treks down to the creek, spending the day exploring, with Nelson in charge. Nelson's favorite place was the area around Timpas, in the Comanche National Grasslands, and around the JJ Ranch. What would be his last road trip was a day drive last year out to the canyon, touring where parts of his family's ranch still stand.
The Corbin family moved to La Junta in 1957. Nelson was first chair violin for the La Junta High School orchestra, earning all-state honors all four years of high school, and he held the class speed record for typing. After high school graduation, in June of 1960, Nelson joined the United States Air Force. He was 18 years old.
Between basic training and his first base assignment, Nelson married his high school sweetheart, Linda Margaret Driscoll, December 15, 1960, in La Junta. Nelson and his new bride moved into base housing, March Air Force Base, Riverside, California, where Nelson served as an airman mechanic. His enlistment included a one-year assignment in Newfoundland at the Ernest Harmon Air Force Base refueling station, for flights heading overseas.
Nelson and Linda returned to La Junta with their growing family in 1964, where Nelson worked for five years at the Driscoll family's Colorado Packing Plant.
Nelson became a member of the Benevolent and Protective Order of Elks in La Junta.
In the winter of 1970, Nelson took the exam for the Colorado State Patrol. Nelson had the results back with an offer to relocate before he told Linda about wanting the job. He couldn't disappoint Linda if the job had not come through. The family moved to Boulder July 4, 1971, where Nelson was assigned as a State Trooper to the Broomfield office.
Nelson's second State Patrol assignment was to Cheyenne Wells in 1976, serving until his retirement in 1992. In Cheyenne Wells, almost everyone called him Corbin, rather than Nelson, except of course for Linda.
During his 20-year career, his patrol duties included traffic control for the Denver Stock Show, special security detail for Governors Lamm and Love, riot control at the CU campus, and flood evacuation in Boulder Canyon.
Nelson placed first in the Patrol's 1990 sharpshooter competition, and he earned recognition in 1990 from the State for completing 1 million miles without a motor vehicle accident.
Closer to home, Nelson was proud to be of service on the night that he transported the doctor out to the Hogan ranch to deliver Mark, whom Nelson nicknamed "Stormy."
Nelson valued the Cheyenne Wells community. He built his home here. Nelson and Linda worked nightly, getting the house built between Mother's Day and Christmas Day, 1978.
He worked many harvest seasons permitting crews as a trooper, and then driving grain trucks on his off hours for short-handed teams.
After retiring from the patrol, Nelson stayed active. He ran for Cheyenne County Sheriff, worked as a groundskeeper at the golf course, started Corbin Construction in 1992, and, with Ronnie Howard, opened R & N Storage in Cheyenne Wells in 1996.
Dinner club friends will remember themed parties with Nelson and Linda, Halloween costumes and games. Golfers would bet on Nelson and his brother Lee as a perennial team in the Tumbleweeds Calcutta. Friends from Burlington played poker with Nelson until the wee hours of the evening, at least 7 or 8 o'clock! Nan's was his favorite place to be for coffee mid-morning and mid-afternoon, moving to the Quick Corner in the last few years. Throughout these memories, Nelson's genuine, infectious laugh is often pared with him swiftly and mischievously rubbing his hands together.
Nelson loved children. He supported 4-H, scouting, and school music and sports programs. Nelson volunteered for the bicycle round-up in Boulder each spring, teaching hand signals and basic bicycle maintenance to first and second grade students. He even put in for special permission to wear his State Patrol uniform - to be official - while judging the pinewood derby car races for the Boy Scouts. When he was asked to stand in for Santa Claus, Nelson learned the names of the Cheyenne Wells grade school children in each classroom. Nelson and Linda fed midnight breakfast to several classes of high school students at their home between 1978 and 1986 after the prom.
Nothing made him happier than spending time with his children, grandchildren, and great grandchildren. Nelson traveled to places like Gunnison, Yellowstone, Disney World and Islamorada Florida, and countless trips to Kansas and Nebraska to see them.
Five years ago, Nelson Corbin was diagnosed with pancreatic cancer. It was a "slower" type, but it was still deadly. Nelson searched his heart and decided to undergo his very first surgery, removing most of his pancreas, lower stomach, and a large part of his intestine. The doctors had no way of knowing if the surgery would be successful, but Nelson wanted to stay as long as he could to help Linda, through sickness and health, as her transplanted kidney ran its life. The doctor that completed Nelson's surgery said that he would have a year and a half of recovery. By then, his capacities would be as healed as they were going to get. Nelson did not do well with the surgery.
While the cancer was removed, the anesthesia damaged his brain, robbed his body of basic skills, and caused him no end of embarrassment. However, six months after the surgery in Denver, Nelson made it back to Cheyenne Wells, for a short three years of added life.
Linda and Nelson leaned on each other daily, making sure each other ate or took their medicines. They would sit outside on "Nelson's Landing" and visit with neighbors. They would also count that structure as a blessing that kept Nelson home just a while longer and allow the EMTs who were frequently needed to reach Nelson and provide the increasingly necessary help.
Nelson was honored that his sons-in-law, daughters, grandchildren, and friends of the family made such a sturdy and symbolic entry into his home. He certainly earned each and every day lived after his surgery. Nelson sorely missed his bride of 60 years after Linda Corbin passed away in June of 2021.
Nelson is survived by his three girls, Michelle (Mike) Moon, Assaria, Kansas, Mary (Byron) Rhoades of Kit Carson, and Mindy (Bob Nestor) Schneider of Cheyenne Wells; six grandchildren and three great grandchildren.
Memorial services will be held Saturday, March 26, 2022, at 10:30 a.m. at the Cheyenne Wells Christian Church. Memorial contributions may be made to the Nelson Corbin Memorial Fund c/o ECB, PO Box 888, Cheyenne Wells, CO 80810.
Arrangements are under the direction of Brown Funeral Home.