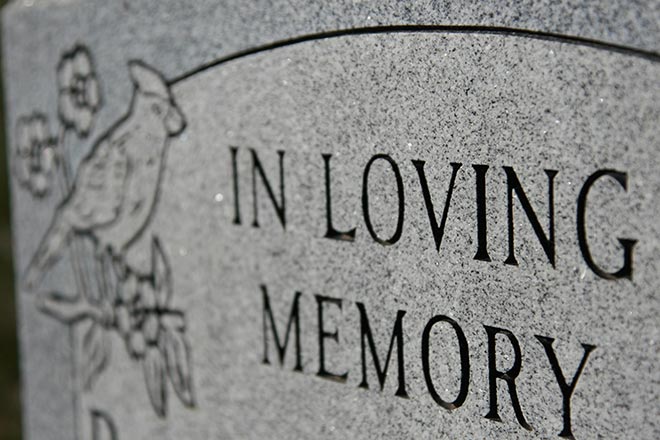 Published
Monday, November 14, 2022
After 92 wonderful years, Parthenia (Patsy) Hanavan, a beloved wife, mother, grandmother, and great grandmother, passed away peacefully at her farm in Cheyenne Wells November 7, 2022.
Patsy was born February 20, 1930, to Ruth and Alma Pelton in Shields, Kansas, and grew up with two older brothers, Dean and George, and her baby brother Jim.
In 1939, the family moved to a farm north of the Cheyenne Wells near the Old Wells. At Cheyenne Wells High School, Patsy was active in the band, was a State Champion typist, and graduated as the Valedictorian of her class in 1948. During her high school days, Patsy met Charles Hanavan, Jr., and he proposed to her on the eve of her high school graduation. After graduation, she attended college for one quarter at Colorado State College of Education in Greeley.
Charles and Patsy were married December 19, 1948, and began to build their homestead north of Cheyenne Wells. Over the years, Charles and Patsy expanded their family by twelve children. While raising her children, Patsy also managed to raise chickens and milk cows, plant flower and vegetable gardens, sew clothes, cleaned and ground wheat from the farm bin, and make homemade meals for her large family.
After the children graduated and moved on, Patsy spent time planting beautiful flower gardens, visiting/babysitting grandchildren, traveling with Charles and her adult children, collecting over 100 cookie jars, and compiling Pelton and Hanavan genealogy.
She served faithfully as a member of the Historical Society, and worked for many years at the Nifty Thrifty - often with grandkids in tow!
In her final years, Patsy enjoyed sitting in her sunroom watching the birds, looking at the flowers and the farm, watching Daniel O'Donnell, writing her family's first and last names, beating her girls at Scrabble, working word search puzzles, reading her Bible, and being with her family. Until the very end, Patsy knew each of her twelve children and spouses, 30 grandchildren and spouses, and 47 great grandchildren by name, and treasured them all dearly.
Patsy is survived by her husband, Charles Hanavan, Jr.; children, Perry Hanavan, Darrell Hanavan, Blane (Martha) Hanavan, Doug Hanavan, Greg (Sandy) Hanavan, Gloria Donnelly, Chris (Melanie) Hanavan, Julie (Kent) Sramek, Jon David Hanavan, Colleen (Greg) Palmer, and Connie (Randy) Osborn; 30 grandchildren, Jordan Hanavan, Tia (Bill) Duncan, Jana Hanavan and Melissa (Joe) Deckelman, Glenda (Travis) Bullock, Cherie (Brad) Bornhorst, Daniel (Lynn) Hanavan, Clint (Katie) Hanavan, Abby (Jared) Myers, Corrie (Sam) Myersick, Sam (Kara) Hanavan, Toby (Jenny) Rice, Casey (Katie) Hanavan, Jesse (Suzie) Hanavan, Shelley (Colby) Harlan, Kelley (Jake) Derner, Stepheni (Jason) Wood, Robin Donnelly, Jessica (Josh) Benedict, Hillary (Derek) Ellis, Trevor (April) Hanavan, Cameron (April) Sramek, Kellen (Ashley) Sramek, Logan (Ashlee) Hanavan, Drew Hanavan, Kolby (Kelsey) Palmer, Koy (Jacqueline) Palmer, Colton (Beth) Osborn, and Leah (Ryan) Koeller; 44 great grandchildren, Lucy, Henry, Olive, Luciano, Sebastian, Preston, Keenan, Parker, Taylor, Alayna, Evelyn, Bruin, Landon, Avery, Belle, Claire, Maggie, Toby, Ben, Evelyn, James and Ingrid, Madison, Leah, Easton, Everly, Mason, Taylor, Rylee, Jace, Justin, Joseph, Jadon, Jared, Jeffrey, Graham, Reagan, Foster, Esme, Rowan, Danaleigh, Korbin, Haddie, Camri, Brya, Rynlee, and Rayne; daughter-in-law, Kathy Hanavan; sisters-in-law, Sherley Pelton, Donna Campbell, and Norma Stone; and numerous nieces and nephews and cousins and other relatives.
Patsy was preceded in death by her parents; siblings; son, Chuck; granddaughter, Jenifer Donnelly; and grandson-in-law, Kevin Erker.
Funeral services were held November 11, 2022, at Cheyenne Wells High School with Jason Wood presiding. Burial followed at the Fairview Cemetery in Cheyenne Wells.
Memorial contributions may be made to made to Eastern Colorado Historical Society or Prairie View Health Resources.
Arrangements were under the direction of Brown Funeral Home.