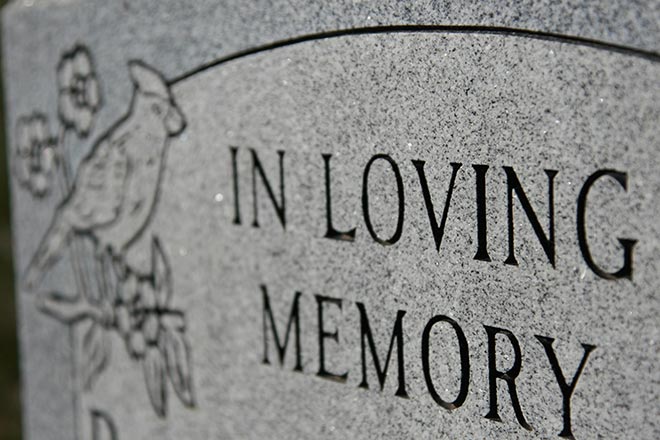 Published
Sunday, November 29, 2020
Richard Earl Scott
October 14, 1937 - November 23, 2020
Longtime Towner resident Richard Earl "Dick" Scott passed away November 23, 2020, at the Greeley County Hospital in Tribune, Kansas, at the age of 83 due to complications related to the coronavirus. A celebration of life memorial service will be held at later date, and Dick's cremated remains will be interred at the Towner Cemetery.
Dick Scott was born October 14, 1937 in Clifton, Colorado, to Ronald O. and Doris S. (Gover) Scott. Dick moved to Towner with his family in the early 1940s. Growing up he helped on his family's farm, which included beef and milk cows as well as wheat and other grains. He was a member of 4-H and developed a real fondness for all sorts of animals (including his first dairy cow, Aida). Even at a young age, Dick showed signs of being quite the storyteller (known for his fibs and tall tales). He played a lot of baseball and softball in high school and beyond, mostly as a catcher. He went all 12 years of school in Towner and graduated from High School in a class of five in 1955.
He went to Colorado A&M (now Colorado State) in a four-door Ford custom sedan his parents had. He earned his bachelor's degree in Animal Husbandry in 1959. While in college he was part of ROTC. Dick joined the Army after his graduation as a Private and did his basic training in Ft. Hood, Texas. He had additional training at Ft. Bliss on the Nike Ajax/Hercules guided missile system as a target tracking radar operator. He put that training to use at the Naha airbase in Okinawa. He was twice named company soldier of the month. He was discharged in 1961, returned to Towner, and served in the Army Reserves until 1965.
It was around this time that Dick started dating Sharon Huddleston, who lived just across the alley in Towner. They were married June 1, 1963 in Lamar, with the wedding reception at the Towner Community Hall. They honeymooned in the Estes Park area and made their first home in Sterling. Dick had started his first job as an Assistant County Extension Agent in Sterling January 1, 1963. He was promoted to a new position as County Agent in Montezuma County in 1966. It was there in Cortez that their first son, Craig, was born. Dick and his family would later move to extension jobs in Delta County and Morgan County. Sons Mark and Tom were born in Delta and Fort Morgan, respectively.
In the fall of 1970, Dick left the extension service and he, Sharon, and their three boys moved back to Towner to take over Dick's parents' farm. Dick grew wheat and other crops, and he also raised sheep and registered Yorkshire pigs. Later he would raise and train Golden Retrievers. Dick helped his boys with their varied 4-H projects, coached Little League baseball, and served 16 years on the Plainview School Board. In the few moments when he wasn't working or helping others, he enjoyed bowling and especially fishing with good friends like Darrel Anderson.
Dick returned to the extension service in 1983 and would remain there for another 17 years. As part of that decision, he eventually went back to get his Master of Vocational Education from Colorado State University. He served as the agent in Cheyenne County for 12 years, where he worked hard to enhance the county fair, adding a new cow-chip throwing contest, turtle races, and other events. In 1995, he took the position of Prowers County Extension Unit Leader. Rather than move to Lamar, he and Sharon decided to stay in Towner and put in a new home on the family farm. In 2000 he retired from the extension service--though he continued to judge actively at county and state fairs for the next two decades.
Dick filled his retirement with raising goats, woodworking, gardening, and other activities on the farm. He received numerous honors for his crop sheaves at the Colorado State Fair, and his homemade marble boards and boxes were popular items at local craft fairs. He and Sharon became known throughout the region for their elaborate Christmas holiday displays, most of which they made and decorated by hand. Dick also spent a great deal of time with his eight grandchildren. Seeing them involved trips the western slope of Colorado as well as Texas and New Jersey, including seeing New York City, which was rather different than Towner.
In 2012, he was elected to the first of 3 terms as Kiowa County Commissioner. He worked hard to save the railroad in the county and establish a recycling program to reduce usage of the landfill. He also lobbied for other economic initiatives to benefit the county. He was instrumental in the planning for kiosks marking the Towner Bus Tragedy and helping to support the development of a community park in Towner.
Dick will be remembered by family, friends, and community members for his wit and his powerful ability to tell stories. He captured much of his life in a 2007 self-published book titled "If I had cleared the cesspool: A lifetime of funny memories." He enjoyed his home/farm, his Westerns, and - most of the time - watching the Colorado Rockies in person and on TV. His love and dedication to various parts of eastern Colorado was felt and appreciated widely.
Dick is survived by his wife, Sharon Scott, of the family home in Towner; three sons, Craig (Laurie) Scott of San Antonio, Texas, Mark (Michelle) Scott of Winfield, Kansas, and Tom Scott of Hesston, Kansas; eight grandchildren and three great-grandchildren. He is also survived by his sisters-in-law, Lorraine Scott of Iliff, and Eleanor Scott of Jewell, Kansas, as well as numerous nieces, nephews, other family and many friends.
He is preceded in death by his parents and by two brothers, Gene Scott and Kenneth Scott.
Memorial contributions may be made to the Eastern Kiowa County Alumni and/or a charity of one's choice either directly or in care of the Peacock Funeral Home in Lamar, Colorado.